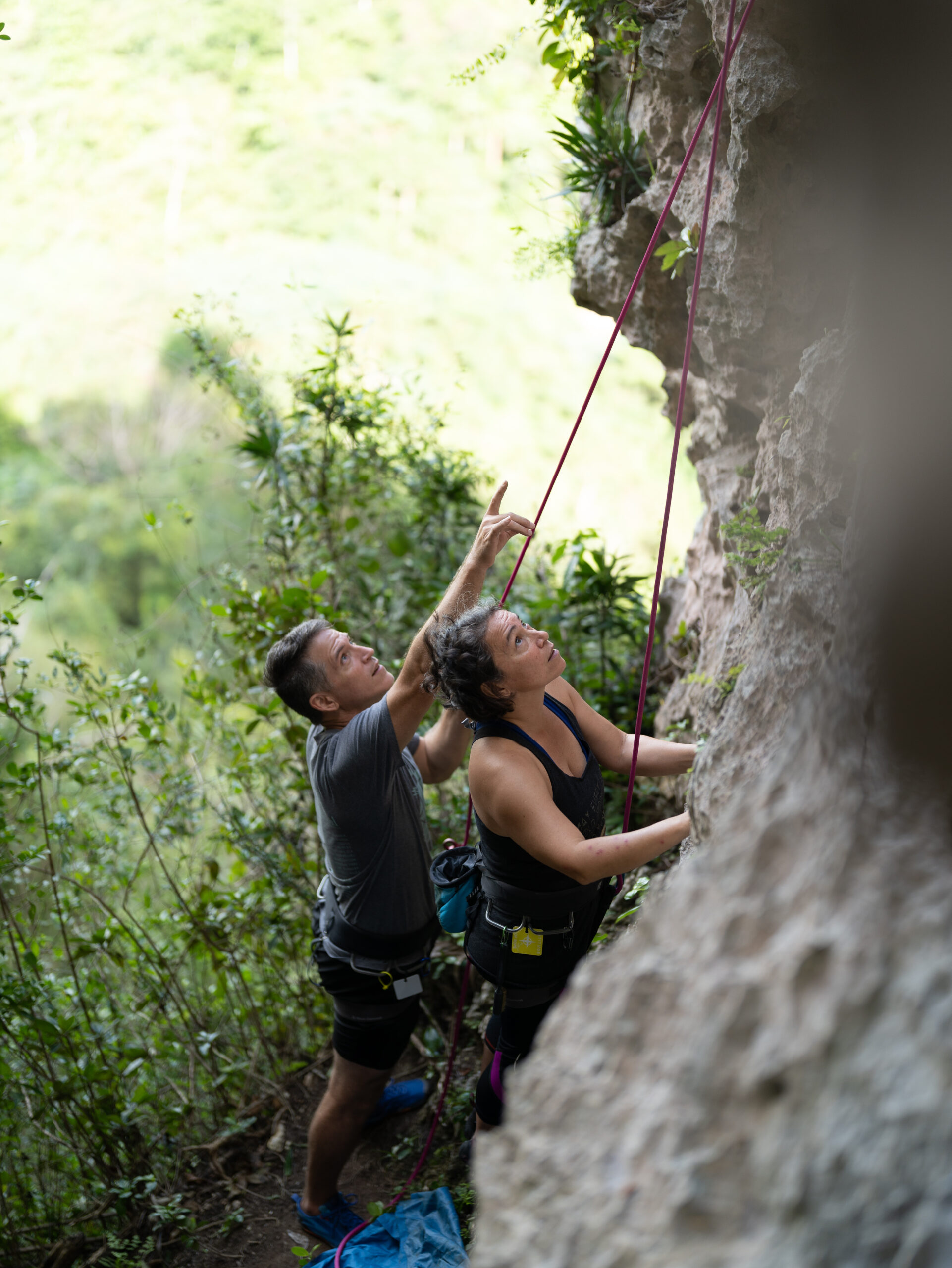 Puerto Rico: Climbing, Slacklining, AcroYoga and Surfing Retreat
4-7 Days of Climbing, Yoga, AcroYoga, Slackline, Handstand, And Surfing
Skill level: All
This retreat takes you to the tropical paradise of Puerto Rico, which is still in the US, so travel is easy.
What makes this adventure different from our other trips is:
This is trip has the widest range of activities. In addition to the usual climbing and yoga, we go surfing (lessons included) and offer AcroYoga, Slacklining and a Handstand workshop
Like our Moab trip, this trip is one of the best for those of you who are looking to connect with other awesome people, because we all stay in the same house together, which gives us more time to get to know each other.
This adventure is great for any skill level, from beginners to advanced climbers.
This trip is defiintily a good one for the adventurous as we will guide you on many fun adventures…yet it's also an amazing place for relaxing and recovering as well.
This retreat takes place on the tropical paradise of Puerto Rico. We will explore some of the great limestone crags, swim in the warm turquoise waters, go surfing, practice yoga, learn to give and receive Thai massage and relax and rejuvenate on this vibrant and colorful island.
We will be staying on the North West coast of the island. Lots of great restaurants, shopping and farm stands are sprinkled near to where we will be staying.
We offer two unique packages for this trip. You can come just for the weekend or stay for an additional 3 days of activities.
3-5 nights accommodations
2-4 Yoga/AcroYoga/Handstand classes
One Slackline workshop
2-3 Days of Guided Rock Climbing
1 Half Day Surfing Lessons
Transportation to Puerto Rico or to the retreat location
Personal Climbing Gear , we do have rentals available
Meals (many great restaurants nearby, plus we have a kitchen where you can cook)
Alcohol
Additional activities. We can help you book them. Please let us know ahead of time if you would like to book: Scuba Diving, Snorkeling, Horseback Riding, More Rock Climbing, More Surfing


***An optional extra day of guided climbing is available for an additional cost for those who are interested in staying through Monday evening. Housing is not included for this date, though it can be arranged for an additional fee.
This retreat is limited to 12 participants
and spaces fill up quickly, so book your spot today!
Base on double occupancy.
90 days notice: Full refund minus deposit + service fees
60 days notice: 50% refund
Less than 60 days notice: No refund
We highly recommend that you obtain travel insurance for your trip. this will ensure that if anything unexpected should arise you will be fully reimbursed. Click HERE for a quote.