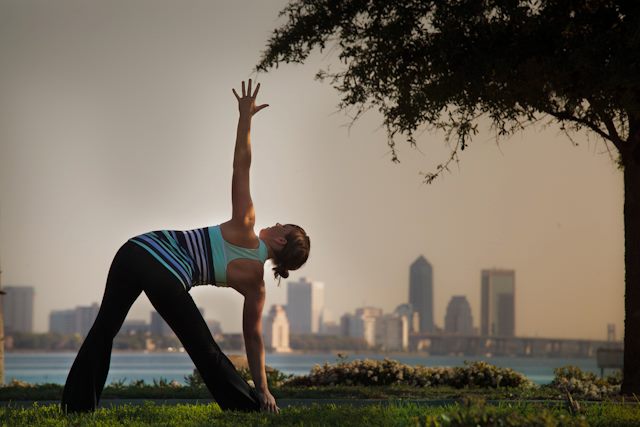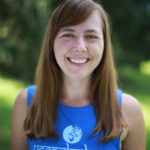 Bio
*ACA Level 1 Certification (American Canoe Association) with SUP Yoga Endorsement *200 hr yoga certification *BS in Actuarial Science and Statistics from FSU *YSTT graduate (Yogaslackers Teacher Training) 2018     The relevant information: As a yoga teacher and avid in muliple forms of yoga, Amy has been practicing partner acrobatics for over eight years and has been teaching acro for nearly five. Already inspired by the physical challenge of the dynamic practice of acro yoga, Amy Powers found slacklining in 2009. Acro was love at first sight. Slacklining was not! Like all great relationships, Amy's love and appreciation for slacklining grew over time.   In Amy's own words:  "I always thought slacklining was "cool" but I didn't realize how powerful of a tool it could be to find stillness (body and mind). I enjoy that it can be a solo practice as well as community based." In the words of Amy's friends: "....amazing, giving, fun and dedicated."  "She is probably the hardest working person that I know - disciplined, reliable, and organized. And she does all this while managing to put her friends first!"    Amy brings her infectious, fun filled spirit to the community of Jacksonville by sharing her passion for slackline and acrobatic yoga. It is her intense desire that others properly and safely learn to enjoy these practices. She is excited and passionate about the connection that flow brings to both the body and mind of practictioners of these movement modalities, and it shows!    The not so relevant information:    Amy is a math nerd!!!! She has a degree in actuarial science and statistics and occasionally does other people's taxes for fun! When she's not dorking out on numbers and movement practices, she renovates houses in her spare time (!). Amy feels that a day that doesn't end in bathtime is horribly incomplete.        
Country of Origin
United States
Email
amyacrolove@gmail.com
Custom Teacher Content
Edit Your Profile
To edit your profile look for the edit profile link above under your cover image. If the link is not visible make sure you are signed into your account.
Blogs/Events
Access the Wordpress Dashboard using the admin bar at the top of the page to write new blog posts (Post) and create new events (ME Calendar). You will be able to edit using Elementor which is a drag and drop layout editor that also allows the use of templates.
Media