This page contains links to apps, books, podcasts and other things we find useful. We often get asked: what app do you use for (fill in the blank)? Little by little we gathered a list of the most requested items and here they are!
We have use, listen or read all the items listed here. Please note that several of these links are affiliate codes. YogaSlackers receives a small incentive from items purchased following these links at no cost to you.
While we absolutely love these apps, used them on a daily basis and would recommend them to you regardless, we think is important for you to know that we participate in the Apple Affiliate program and we may earn some cash from qualifying purchases.
Freestanding Handstand Record
Record your freestanding handstands with this handy spreadsheet. All you have to do is input the length of you handstands and it will calculate your session min, max, average and cumulative minutes.
Handstand Quest
Timer with app with many extra features. Use your voice to track your training. Includes detailed descriptions of handstand and conditioning drills for different levels of practice.
RAD Mobility
The customized mobility trainer in the palm of your hand. Let us help you relieve tension, increase your mobility and, most importantly, move and feel better.
Get 20% off on all RAD gear

using code: YS20 and following this link.

 
Essential Anatomy 5
A full-featured anatomical reference app that includes male and female models, with 11 systems and 8,200 anatomical structures. The app is fully 3D, meaning that you can view any structure in isolation, as well as from any angle.
iMuscle 2
iMuscle 2 provides users with the ability to zoom into an area on our 3D human body and tap on a muscle to reveal exercises and stretches targeted to the development and/or rehabilitation of that specific muscle.
A collection of apps and websites we use to find a place to sleep while living on the road. No one app is perfect. The combination has proven to be very useful when searching for a place to stay nearby.
iOverlander
iOverlander is a database of places for overlanders and travelers. It includes camping, hotels, restaurants, mechanics, water, propane filling and may other categories. Details are listed for each place, including amenities, photos, date last visited and GPS coordinates.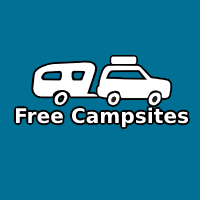 Free Campsites
This is not an app, but a website. You can use your smart phone's GPS to find camping near you or even use it as a trip planner to plan your route from coast to coast.
All Stays
A popular camping app helps you find and filter places and services with or without internet.
Rest Stops USA
Rest stops are not our favorite place to stay. But they do offer the comfort of bathrooms and running water. They can often be a good place to stay if you need to stay near a city and don't want to be asked to moved during the middle of the night.
Some of our favorite gear. We use them on the road, while traveling and adventuring.
Aquamira Pressurized Hydration Reservoir
We have been using these reservoirs since they were 'Geigerrig' for hiking and also everyday nomad life. There are the most durable and effective water bladders we have tested.
We started hanging them in the backseat of the Peace Love Car for easy access to water. In SlackerVan we installed one inside the fridge. Added a permanent hose coming out of the fridge, so we can drink cold water with ease.
Compeed Advanced Blister Care Cushions
Raquel started using this cushion blister care when hiking the Road to Santiago over 10 years ago. We have not found a more effective product to prevent and heal blisters.
Garmin inReach
Handheld Satellite Communicator with Maps and Sensor. We take our inReach everywhere we go. 
Armaid
The Armaid is a lever that lets you effectively apply the trigger point therapy technique. It can help you prevent and recover from maladies such as Tennis Elbow, Golfers Elbow, Tendinitis, and De Quervain's syndrome.
Get 10% off using code: yogaslackers and following this link.
Podcasts That Keep Us Driven
Please note, as an Amazon Associate we earn from qualifying purchases. Purchasing following these links is a simply and easy way to support us.
YogaSlackers Teacher Training
Share this list with your friends!