Check out more information about our current and previous nomad headquarters below. Each vehicle has their own page.
For 12 years this 1988 Ford Festiva was our home, office and method of transport. Together we visited all the continental states, 5 Canadian Provinces and Mexico. With over 500,000 miles, the PLC now rests in North Dakota after living a full life.
In 2017 we decided to upgrade our home. We wanted a larger space to sleep in, the ability to cook inside and air conditioner. The SlackerVan – a 1988 Mitsubishi Delica – gave us two out of our three requests and a lot more.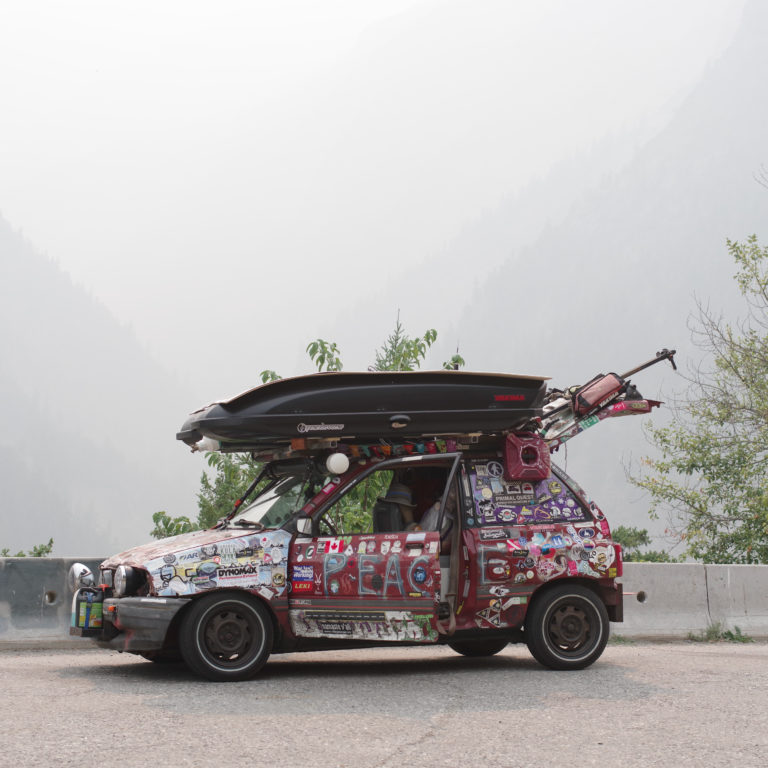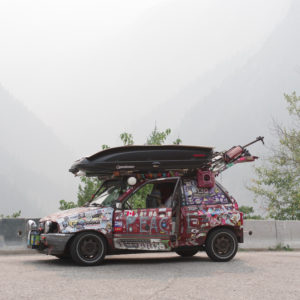 Two couples have spent years on the road with about 50 square feet or less to call home. It takes wanderlust — and a seriously
Read More »
Go ahead! Share this page with your friends.