Adventure is setting out on a journey (mental or physical) where you are not at all sure of the outcome. Oftentimes, the best adventures are the ones that are so "unknown" that we don't even know how to define the "success" that we are hoping for. Some may even say 'An adventure is simply a vacation gone wrong.'
If you have been around any YogaSlackers for long enough, you might have experienced one of their adventures. We strive to have adventures on a daily basis. Why? Because we understand that adventure helps shape you as a person. Adventures let you see who you are deep inside, without any filter. Adventures are a way to push the limits of human potential and discover who we really are. Ultimately, a desire for adventure is what every first-time explorer needs to embrace in order to take that first step.
On a historical note, before the YogaSlackers were teaching slackline yoga, founders Sam Salwei and Jason Magness were adventure racing as Team YogaSlackers. Now, the team races with the name Bend Racing. The team is an entity of its own and has become a name that keeps professional adventure racers awake at night.
We strive to have so many adventures, that we forget more adventures that most people have in a lifetime.
After learning that their beloved Peace Love Car had less than a year of life, Sam Salwei and Raquel Hernández-Cruz decided to say their goodbyes with an epic adventure. They gave themselves 8 months to drive to all 49 US continental states (yes, including Alaska!) and 5 Canadian Provinces, teach a class and do an adventure. They succeed at both.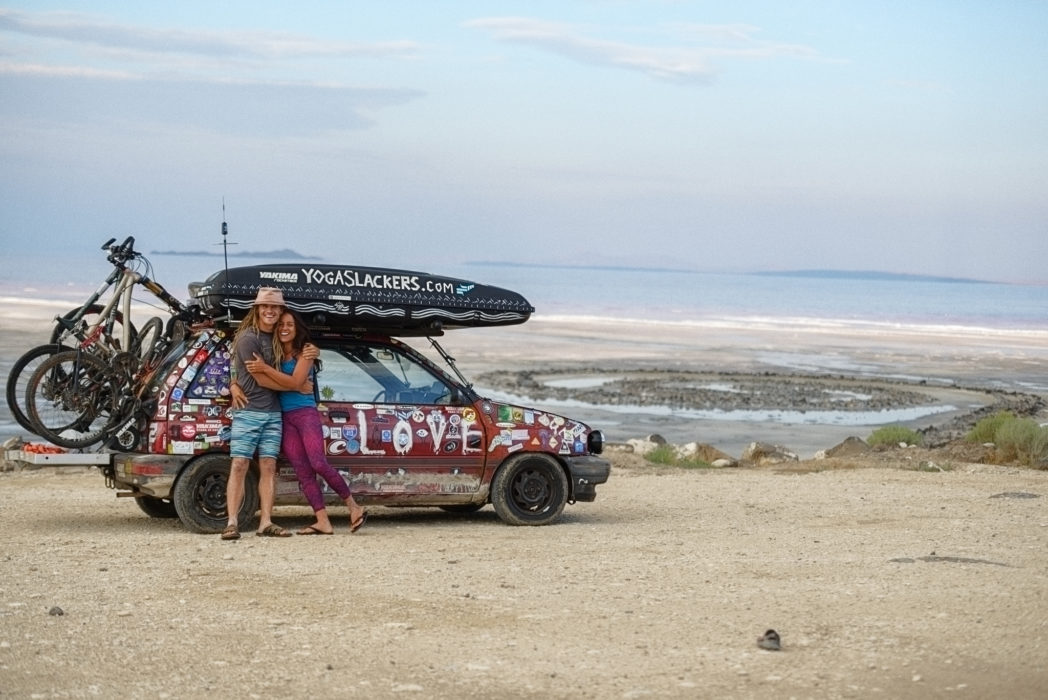 Here are their main secrets to life on the road and how to maintain a healthy relationship on a mere 28 sqf of living space.
Read More »
In 2013 six adventurous YogaSlackers traveled from Rajasthan to Cochin in India as part of The Adventurists Rickshaw Run.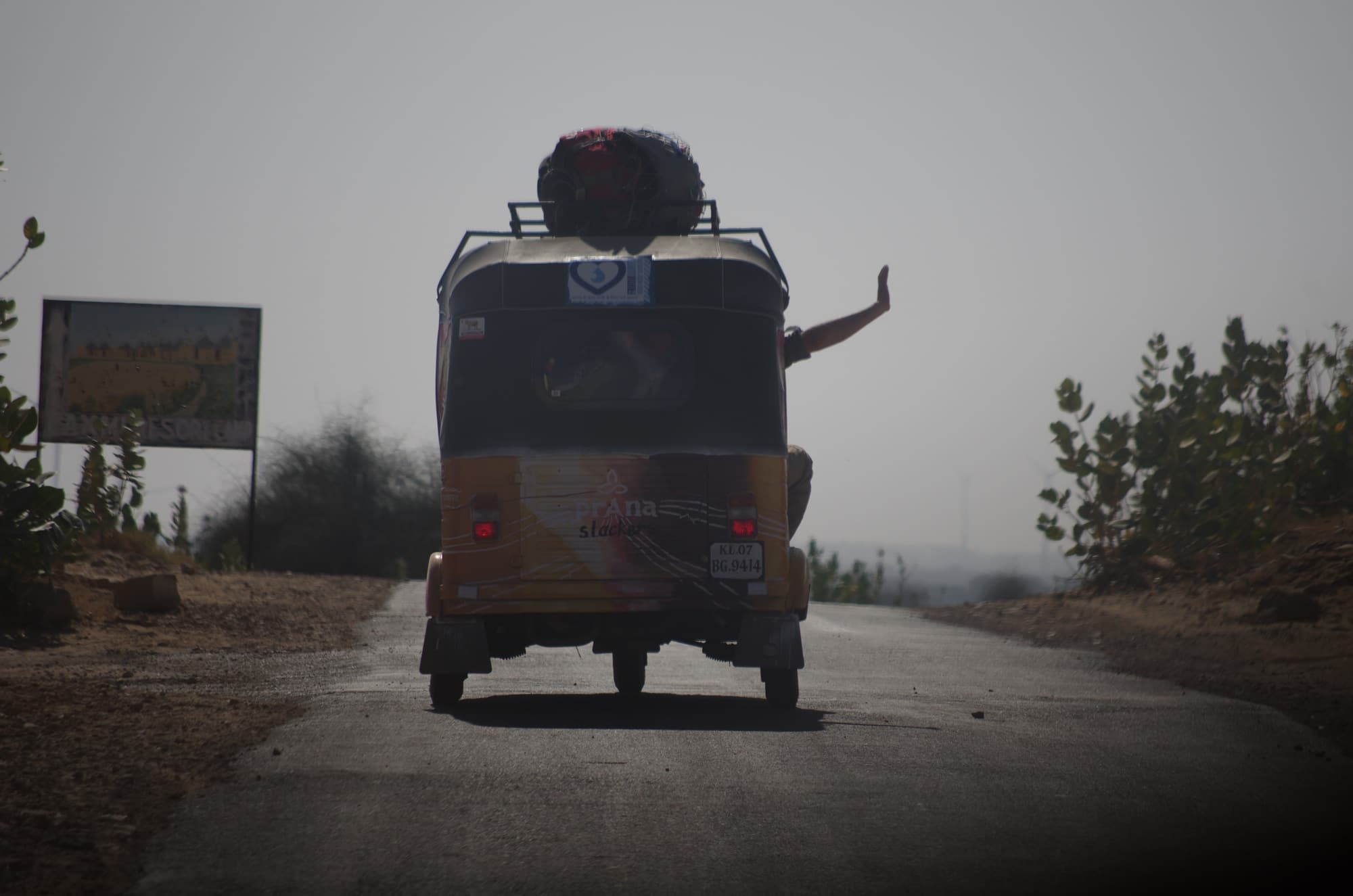 YogaSlackers head to India to drive a glorified lawnmower from one end to the other. Will they make it? Who cares!?! It is for a
Read More »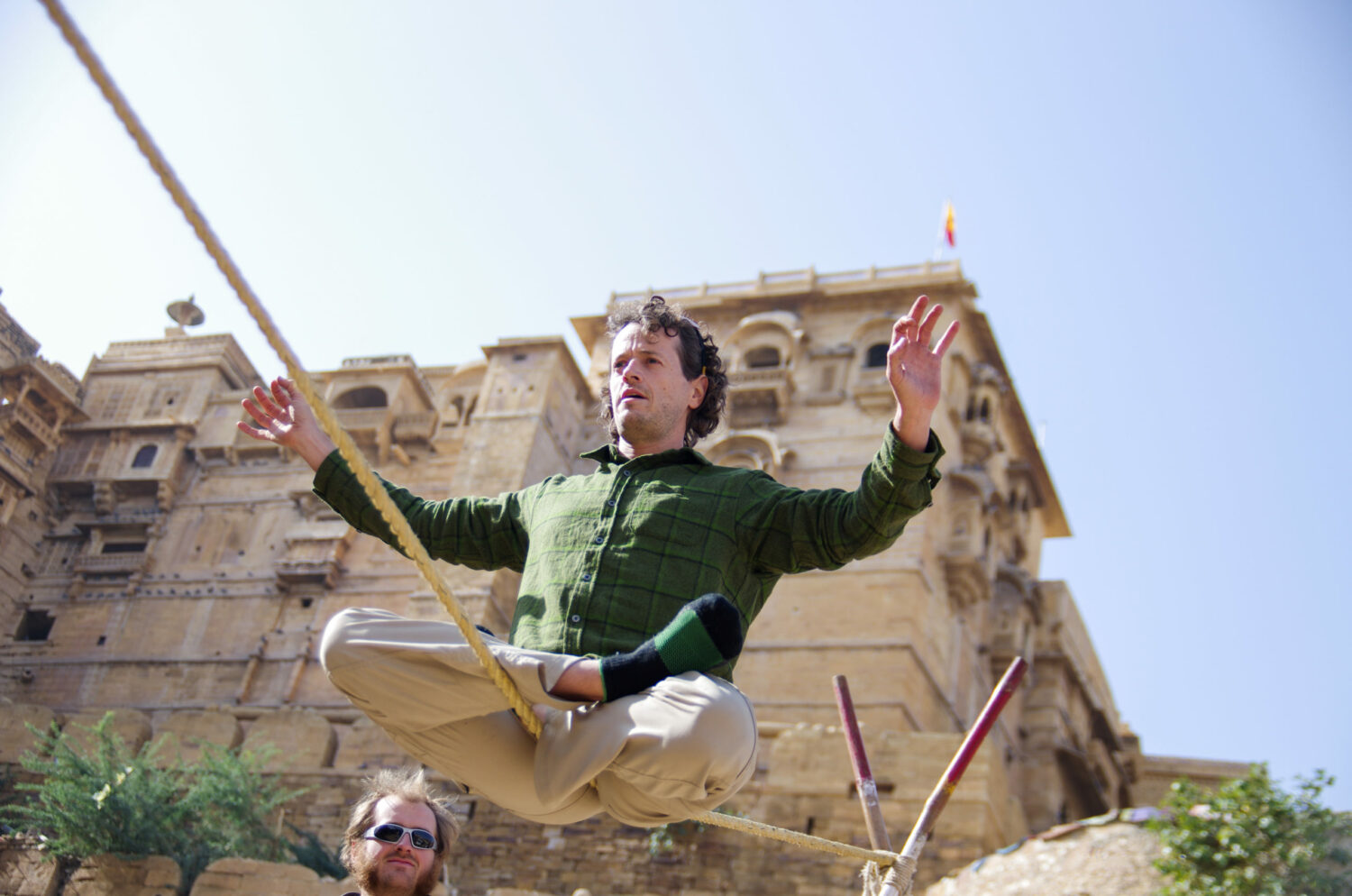 We were so grateful and humbled to be welcomed in as friends to this family of rope walkers. For generations the women in the family
Read More »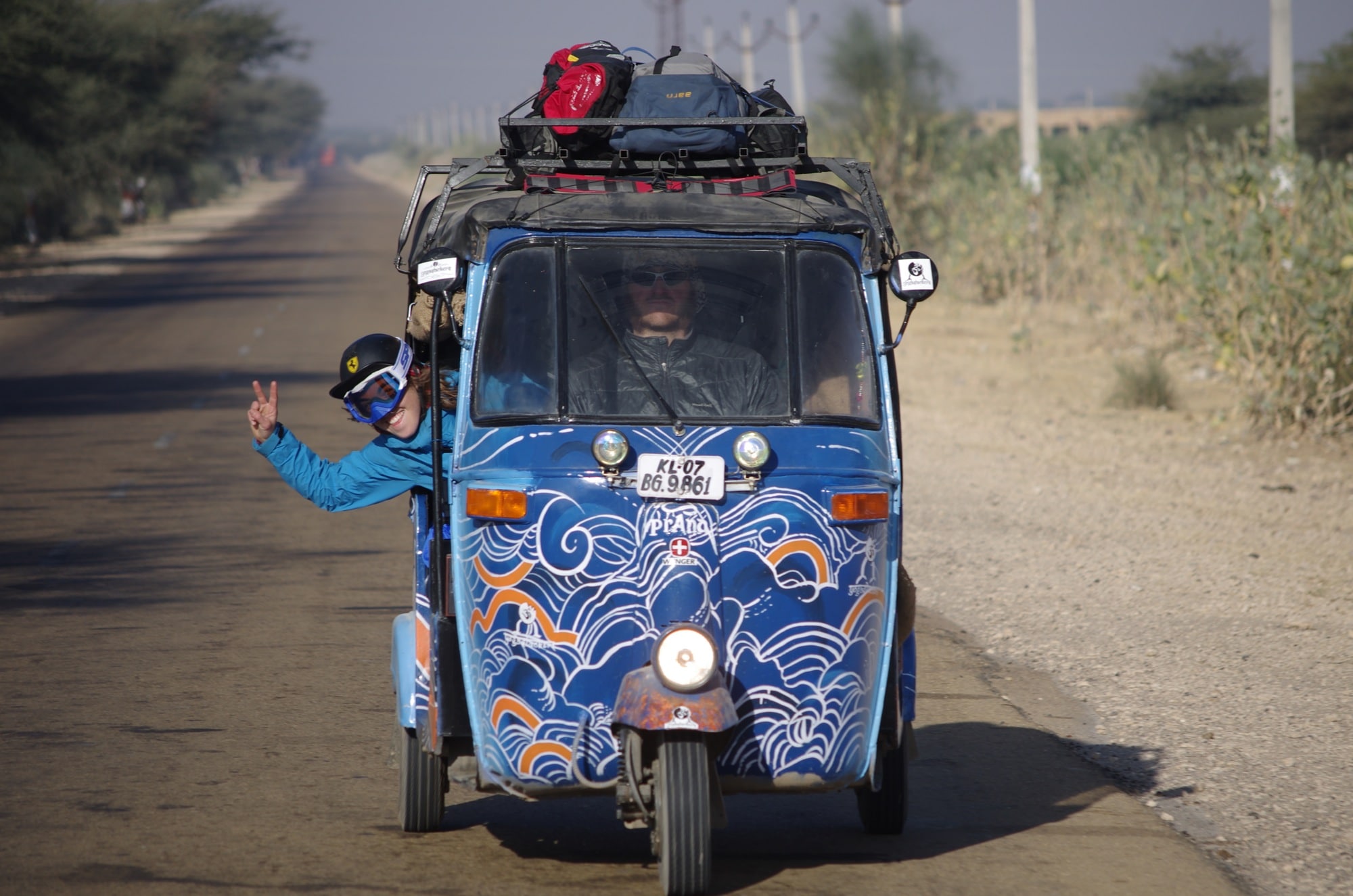 The last 48 hours saw the team preparing to make a ludicrous journey across all of India in the equivalent of riding lawnmower.
Read More »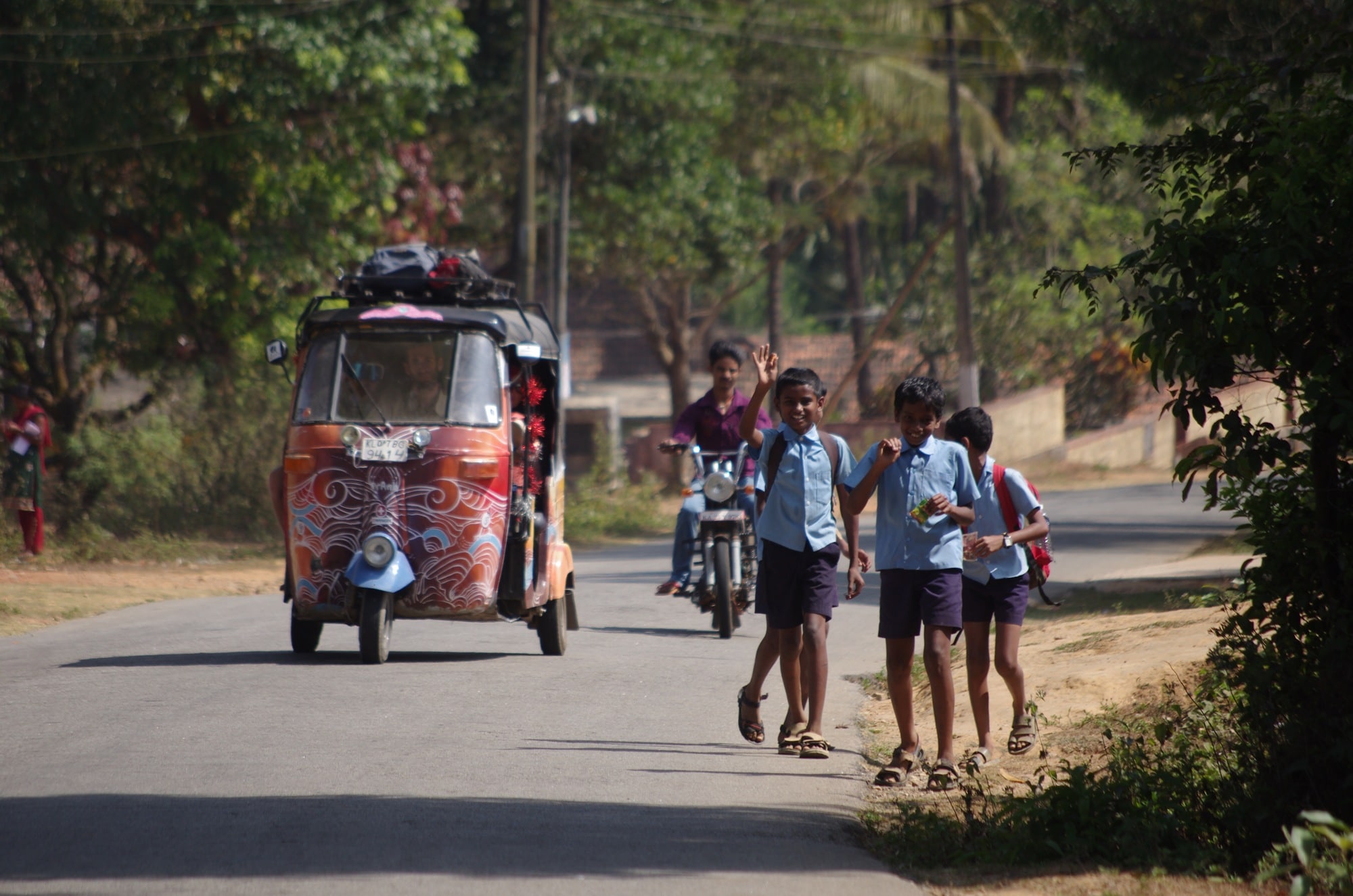 Soon after we started driving, we experienced our worst fear: a crash. Was this both the beginning and the end?!?
Read More »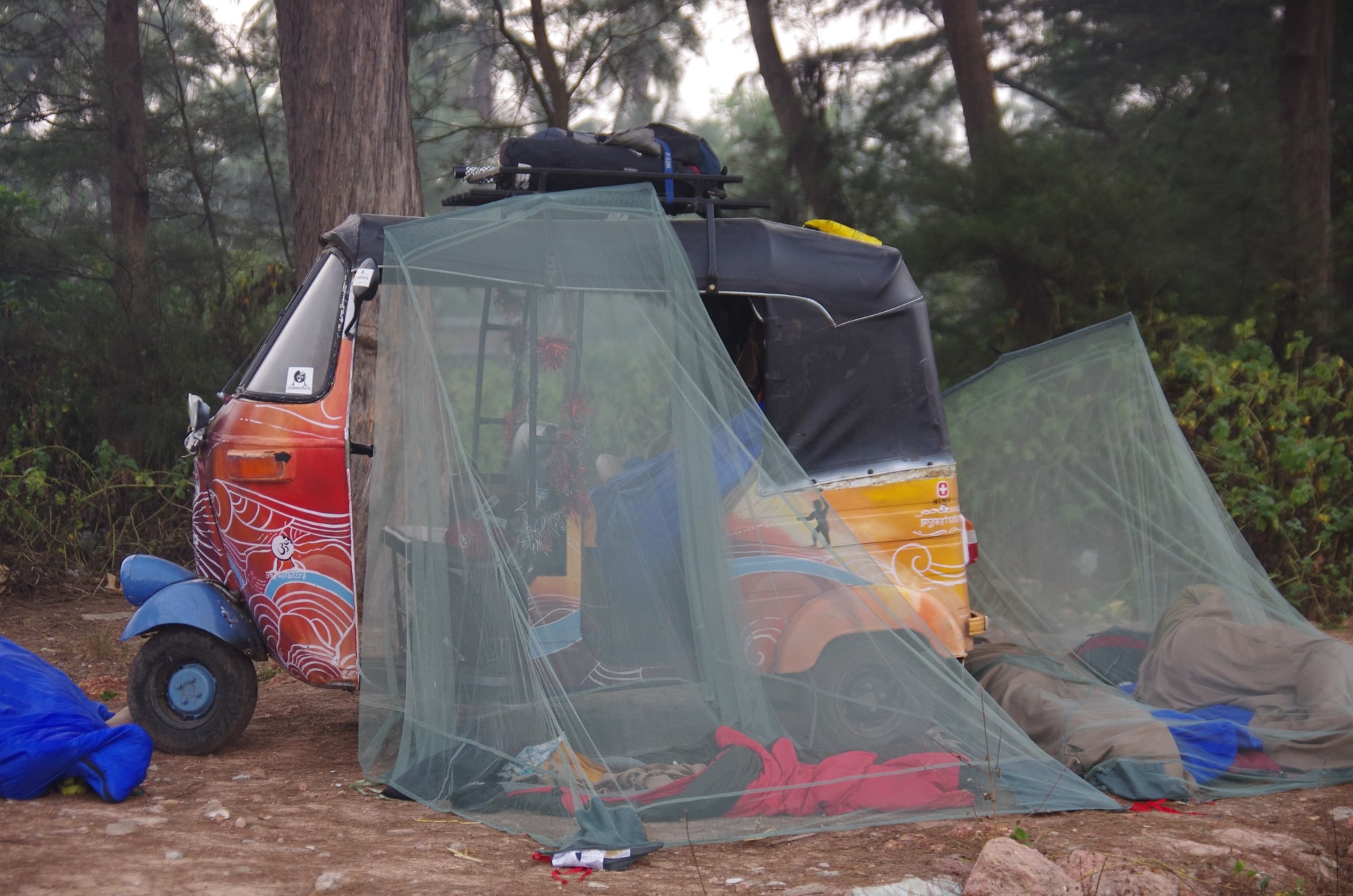 Luckily! We were not severely injured and were able to repair our shaw.
Read More »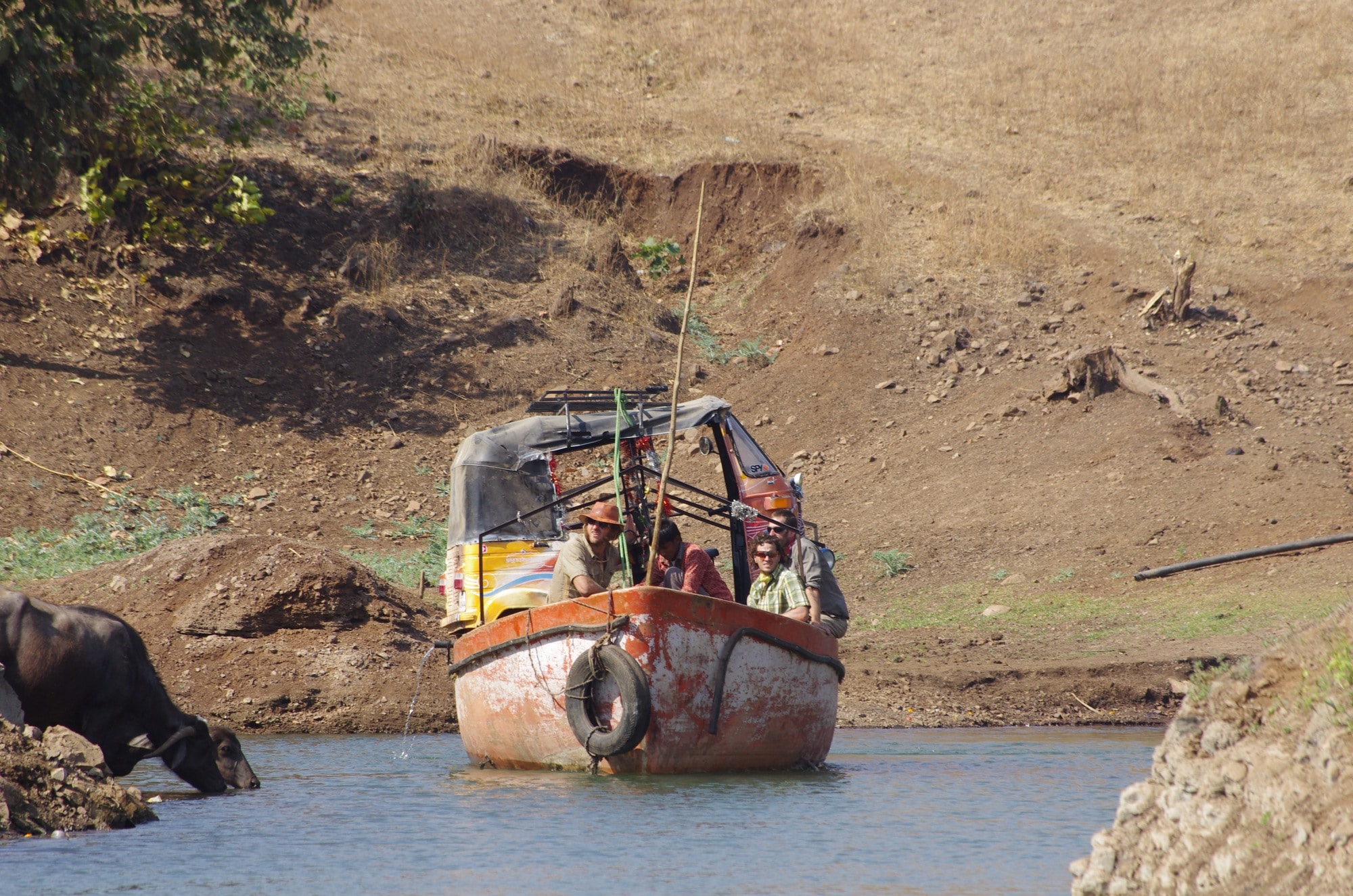 The Road To Pendra was impassable! Bridge is out. "Not possible. You cannot go this way." These were the words we heard over and
Read More »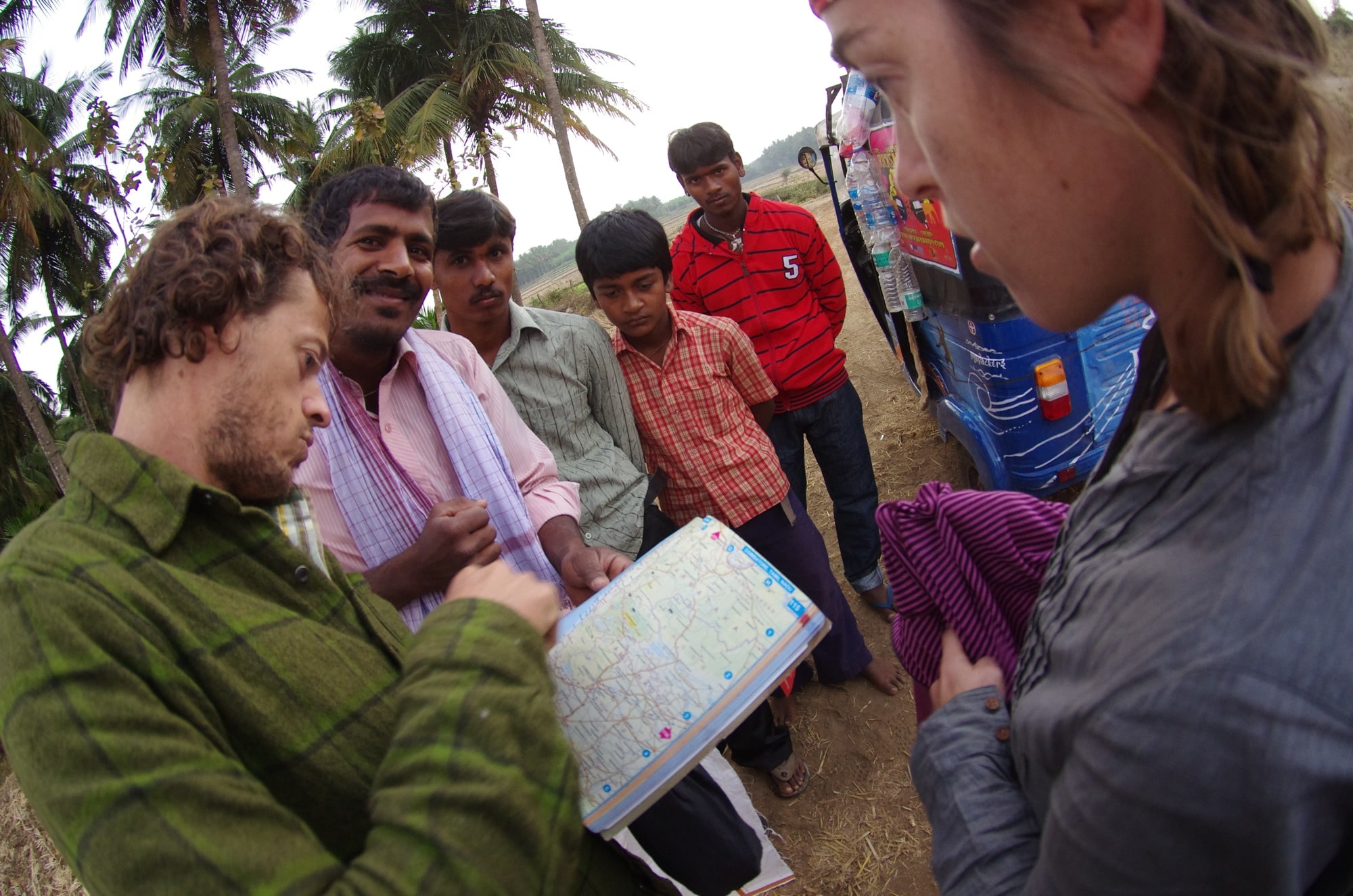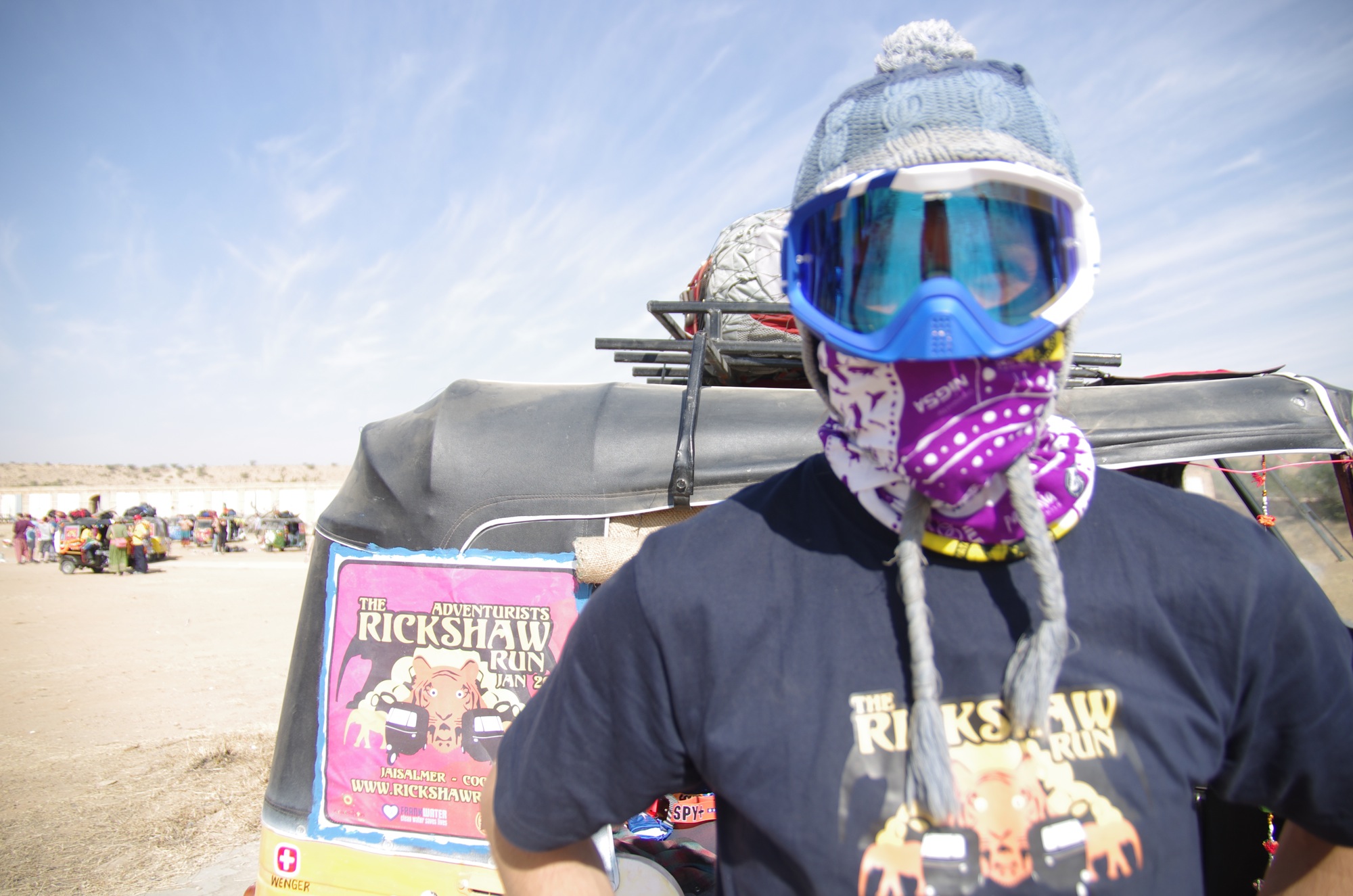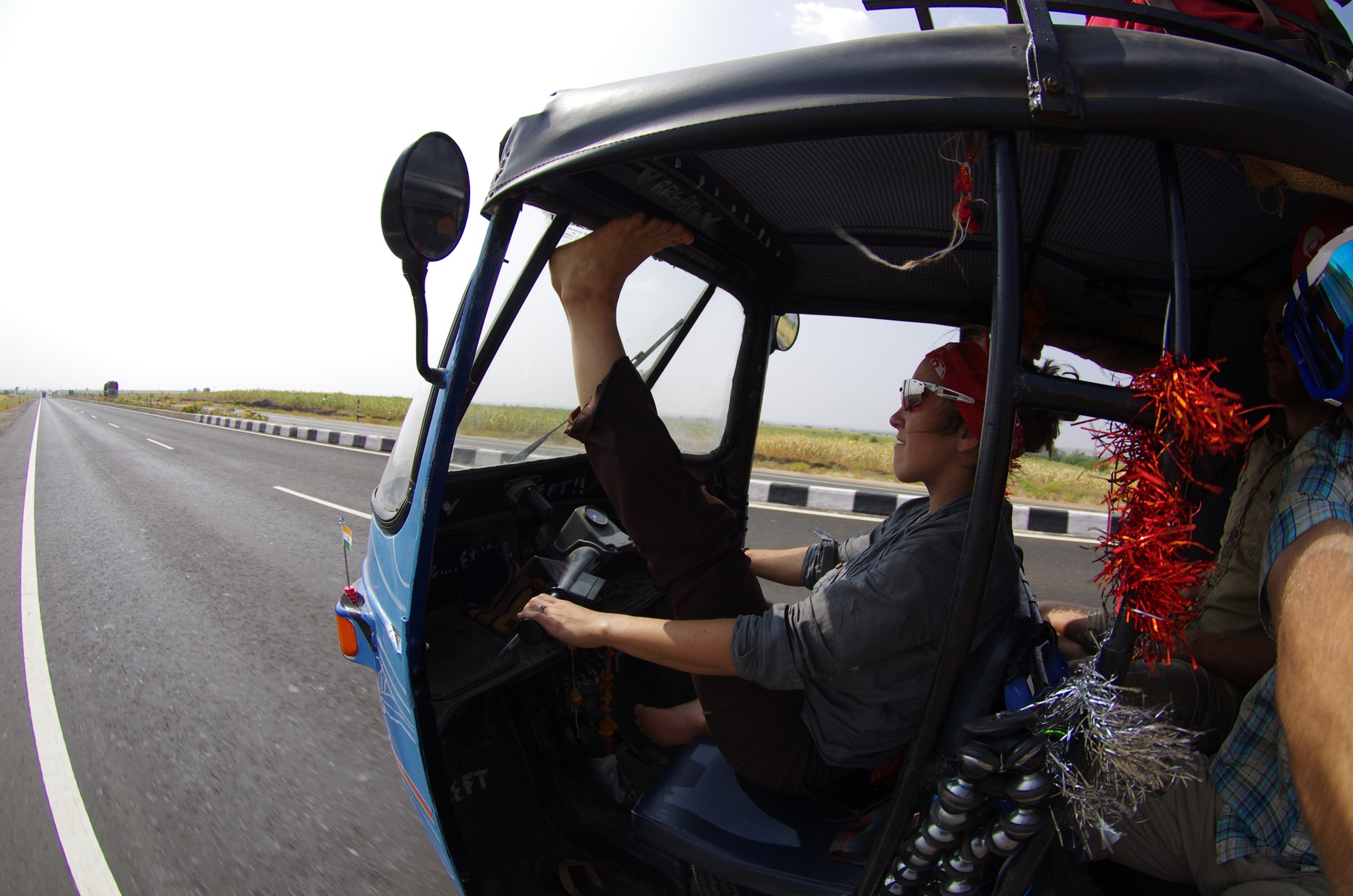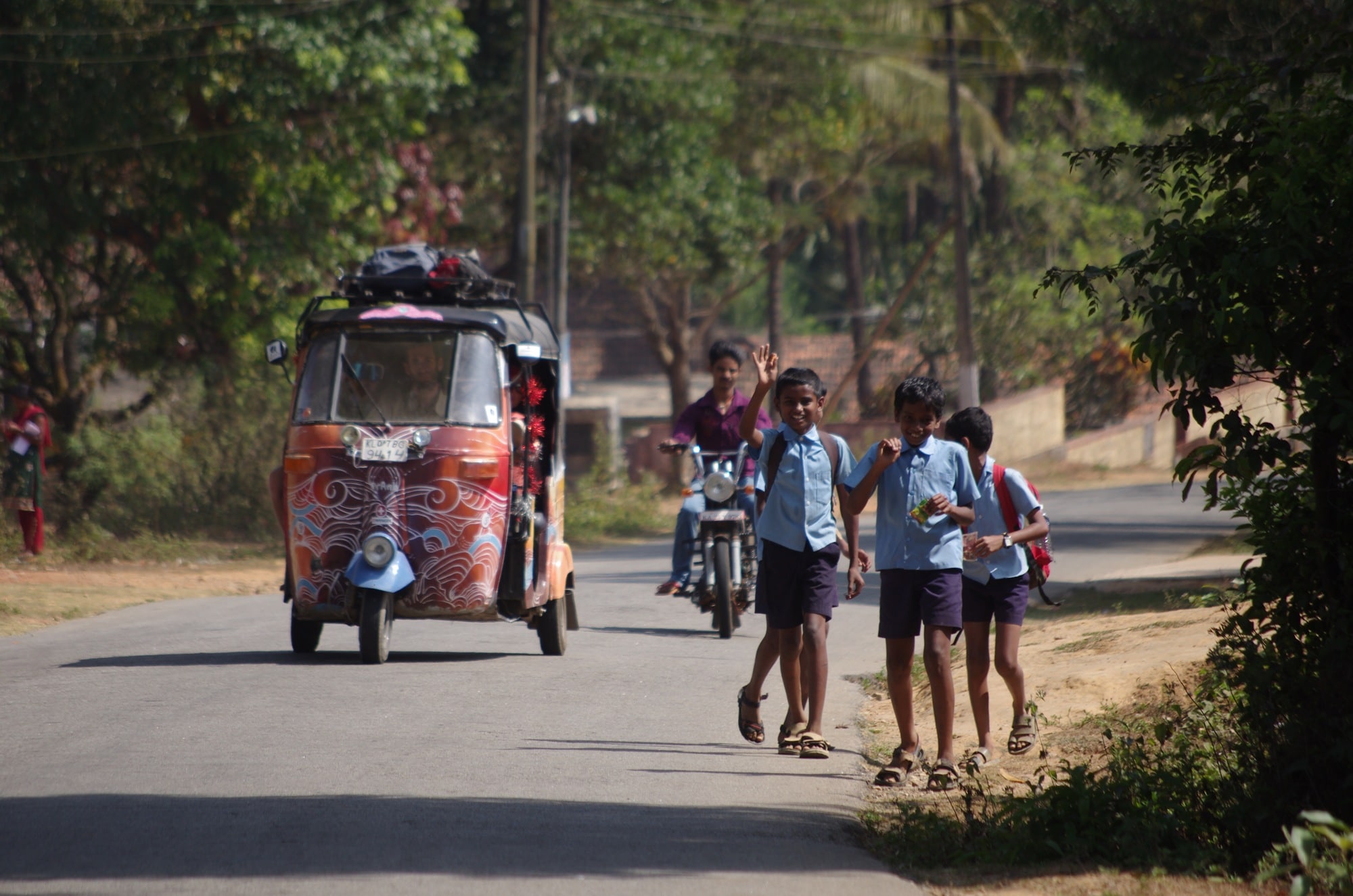 Yoga Extreme Sustainability Tour of Colorado
In 2009 the YogaSlackers combined all our passions to facilitate a message of Awareness through Adventure. Directly after our For Inspirational Purposes Only expedition. Team YogaSlackers kicked off their 1008 mile Y.E.S. tour of Colorado during the 2009 Teva Mountain Games on June 4th, and completed the tour 1008 hours (42 Days) later at the Telluride Yoga Festival.
2XTM: Snowkite Expedition
To Cross The Moon
(2XTM) – 2007 & 2008. YogaSlackers set on a mission to cross the entire state of North Dakota using wind power. Their chosen method of transport? Snow kites.
Go ahead! Share this page with your friends.