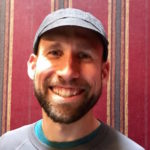 Bio
Jameson Henkle
MS Geoscience 200 RYT YogaSlacker
Jameson is a lover of life and a student of yoga. He lives courageously with a fierce passion for adventure. 
Life Mission: Share Passion through Connection
You can connect with Jameson in many ways. He teaches yoga, acroyoga, slacklining, and conditioning locally in the Fresno, Ca area. He thrives at facilitating the community in which he wants to be a part of. He shares his love and passion for the Earth whereever he goes. He seeks out wild spaces and how to safely push limits in the outdoors. Connect. Play. Learn. Love. Jameson is available for new friends, and to lend a helping hand. Please feel free to reach out anytime. Send him an email and he'll be sure to promptly respond.
[email protected]
Country of Origin
Afghanistan
Phone Number
209-201-3418
Teacher Posts
There are certain adventure's in nature that have no organization. There is no designated day, time, group, or prize. Just an adventure goal that exists in the world. Climbing to the top of a mountain has this flavor of adventure. Riding a bicycle long distance does as well as certain endurance runs. There is an […]