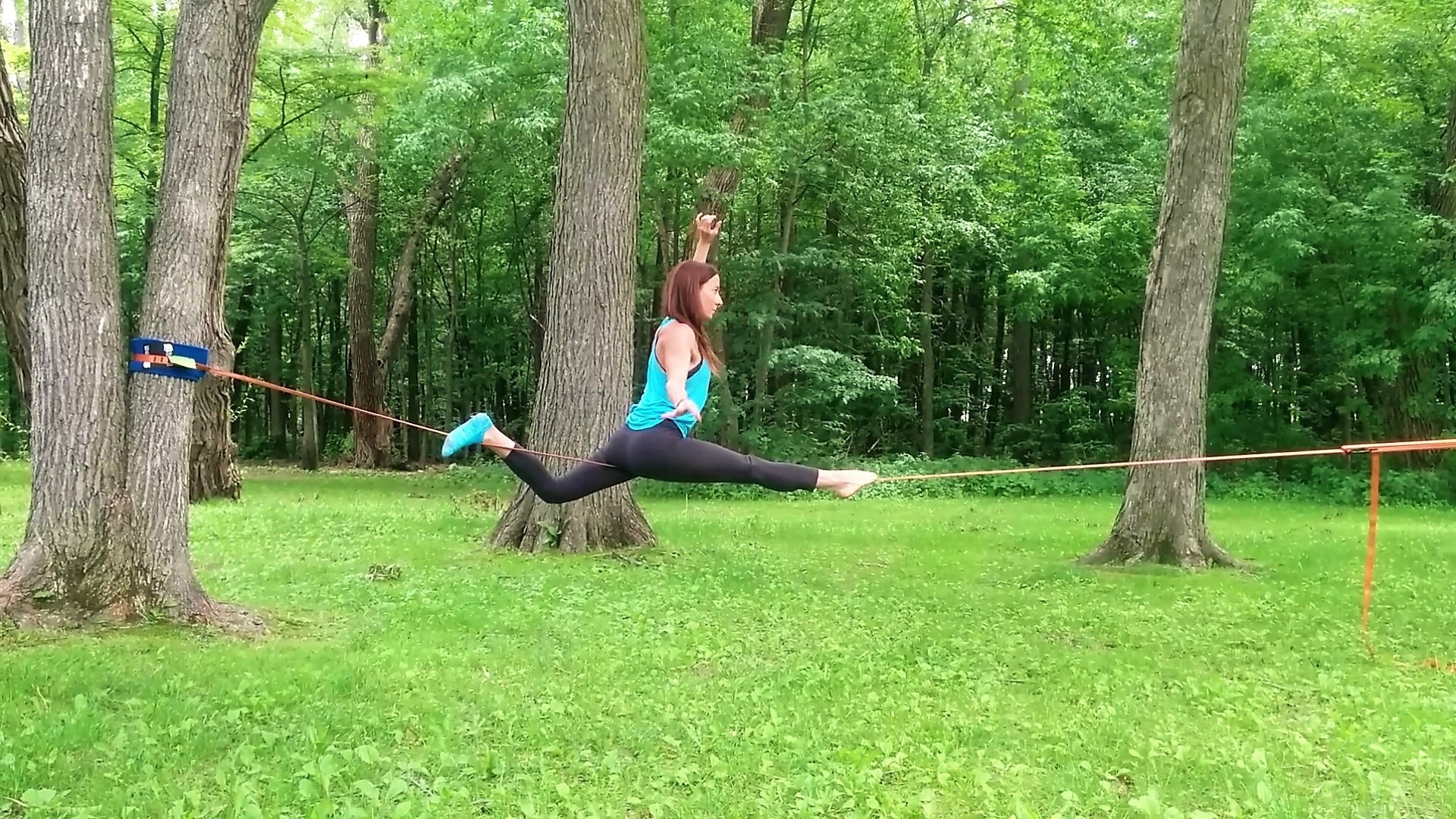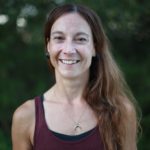 Bio
Marie-Eve is passionate about music, human movement, travel and handstands. Competitive athlete on the provincial scene in artistic gymnastics until adolescence, she has been (and still is) head gymnastics coach for over twenty years. Physical literacy and functional training that leads you to move and play throughout your life, that's her vision.
Inspired and propulsed by several disciplines since always, including gymnastics, climbing, Parkour, surfing, trail running and yoga, it is in 2014 at Wanderlust Festival Mont-Tremblant that she discovers slackline. From this very first Yoga Slackers' workshop leaded by Sam and Raquel, the line turned out to be for her the perfect mix of mindfull and challenging practice. She immediately knew slacklining would be part of her life for the future, looking for balance both on the line and in life.
Holding a Master degree in Molecular Biology, her professional life took a big turn in 2014 when she chose, after several years as an R&D Senior Scientist, to quit her corportate job and complete a degree in Kinesiology at Laval University. Kinesiologist specialized in strength & conditioning in sports performance, she works with athletes from different sports and disciplines in both physical and mental preparation. Co-owner and co-founder of Slack School Quebec in Quebec city with her partner Christian, she wants to co-create an endless development environment for kids/teenagers/adults where she can teach, share and learn, inspire and be inspired. An happy place where she can match her expertise with her passion for movement, training and balance.
BSc Kinesiology, Concentration in Physical Preparation and Sports Performance, U.Laval // BSc Medical Biology, UQTR; MSc Cellular and Molecular Biology, U.Laval
Co-owner & Co-founder Slack School Québec G.P. // Head Gymnastics coach at Club Aérogym // FIT+Yoga certified, Canadian Yoga Alliance // NCCP Level II Artistic Gymnastics, Coaching Association of Canada.
Current Location
Quebec, Qc
Phone Number
581-981-3784
Sorry,
Marie-Eve Rochette
has not made any blog posts yet.