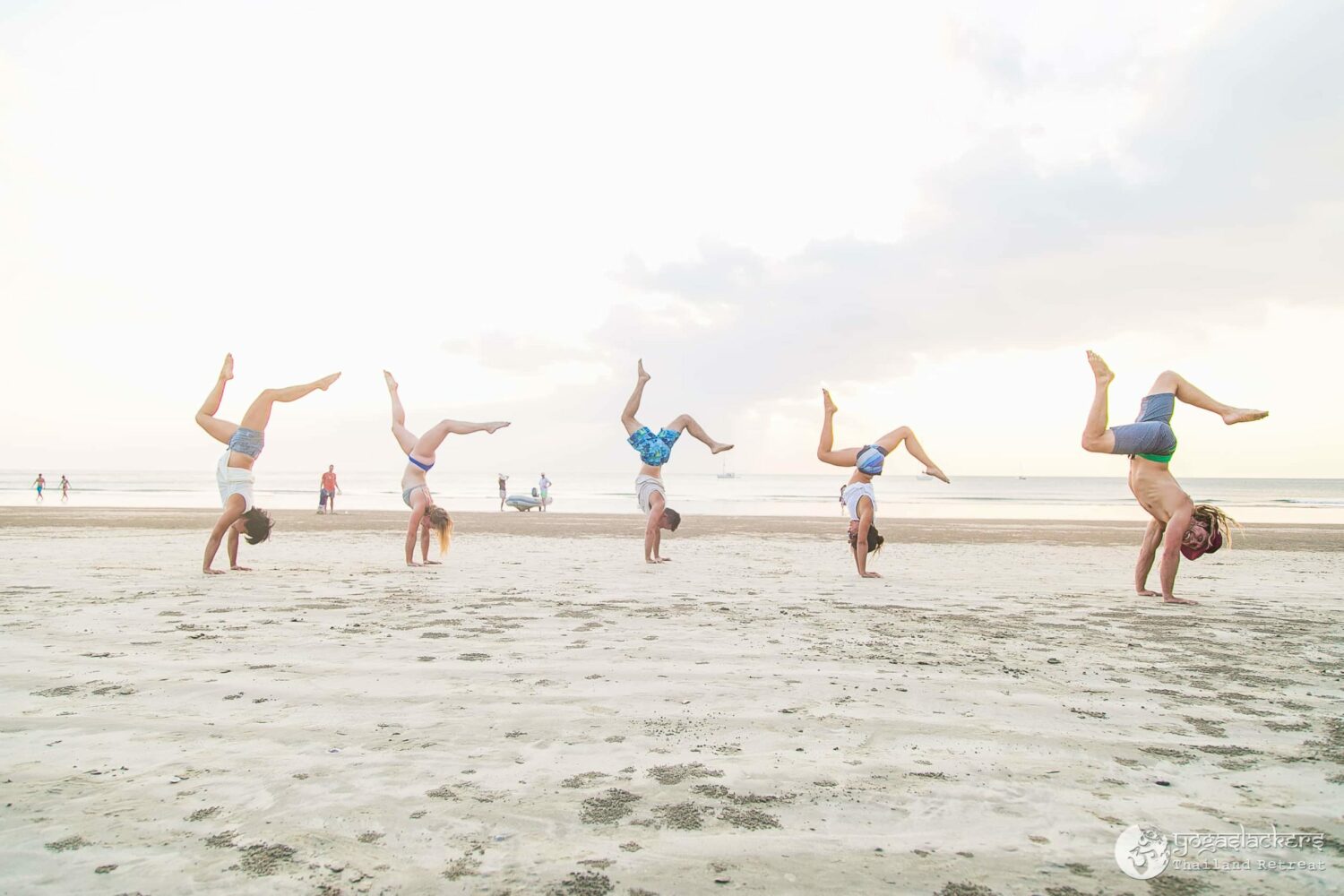 12 Days of Handstands – Online Training Program
The 12 days of Handstands started as a beginning on the year challenge on a road trip in New Zealand. After observing our improvement in just 12 days, we naturally continued practicing. Friends all over the world joined and it become what it is today: a community funded monthly handstand training program.
Each month we send a training in three different levels. You can practiced it as originally intended from the 1st to the 12th of each month, or you can take the entire month to finish it. Your call.
Join the YogaSlackers Newsletter and select 12 Days of Handstands. We will send an email with the training at the end of each month.
Join our Facebook Group: YogaSlackers 12 Days of Handstands Members are encourage to post videos or pictures of their practice. Coaches and other participants offer suggestions and support.
Contribute what you can, if you can.
We have created a $5, $10 and $20 monthly subscription for those that can contribute to keep this program running. Beyond supporting the efforts of the people creating the training program, this subscription help us stay add free and our videos to flow with ease.

If you prefer to do a one time donation, you can do so using Paypal or Venmo.
Training starts the 1st of every month. In the meantime, explore our handstand training library.