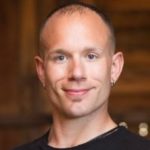 Bio
"Be the difference that makes a difference." 
"Do what you love, love what you do. Live and share your passions."
Brian Coones is a professional Healer, Yoga Teacher, Coach and Adventurer, with over a decade of experience. His personal history in the Army led him on a path of learning how to live with severe PTSD and injuries without the need for medication or surgery. He discovered yoga, fitness, outdoor adventures and other healing modalities that have greatly impacted him, and has since dedicated his life to being the change that makes a substantial difference in the world.
Brian truly loves what he does. He lives life to its fullest and openly shares his passions everyday to inspire others to create deep connection, happiness, self-love and empowerment, as well as heal the trauma they have experienced. He enjoys traveling and teaching—having explored and instructed in 24 countries. Brian is very nomadic, constantly on the go, teaching around the world. Currently, he's based in Boulder, Colorado; continuing his education at Naropa University. As a Disabled US Army Combat Veteran, Brian was honorably discharged due to injuries and PTSD sustained in the military, after two deployments to Iraq. On his healing journey he fell in love with yoga, acro-yoga, slacklining, climbing, snowboarding, whitewater rafting, art, and photography.
The things he fell in love with transformed and changed his life for the better. He has dedicated himself to spreading what he loves to other people so they too can heal, empower and transform their lives through yoga and adventure. 
Brian offers private sessions, classes, workshops, events and retreats in the following modalities: 
Rolfing Structural Integration of the Body, Tantra (including intimacy and sacred sexuality), AcroYoga, YogaSlackers Slackline Yoga, Rock Climbing, Hatha Yoga, Vinyasa Yoga, Gentle and Restorative Yoga, Yoga for PTSD and Trauma, Yoga Therapy, TriggerPoint Performance, Thai Massage, TRX, Fitness (Certified PT), Life Coaching, Corporate and Student Team Building.
Certified: 
Rolfer, Tantra Yoga (500hr), AcroYoga International Teacher, YogaSlacker Teacher, Thai Yoga Massage Therapy  (400hr), Hatha (200hr), YogaWorks Vinyasa (200hr), Fitness Training (Certified PT), TriggerPoint Master Trainer, TRX, Rock Climbing Coach, NLP and EFT Practitioner. 
Mobile WHATSAPP: +1-706-393-5364
Email: [email protected]  
Instagram: @flyinwithbrian
Facebook: https://www.facebook.com/BCYogaAdventures
For a full list of Brian's Qualifications and
Trainings he has completed please check his LinkedIn:   https://www.linkedin.com/pub/brian-coones/11/a48/bb4  
Country of Origin
United States
Current Location
Quito, Ecuador
Phone Number
+17063935364
Sorry,
Brian Coones
has not made any blog posts yet.