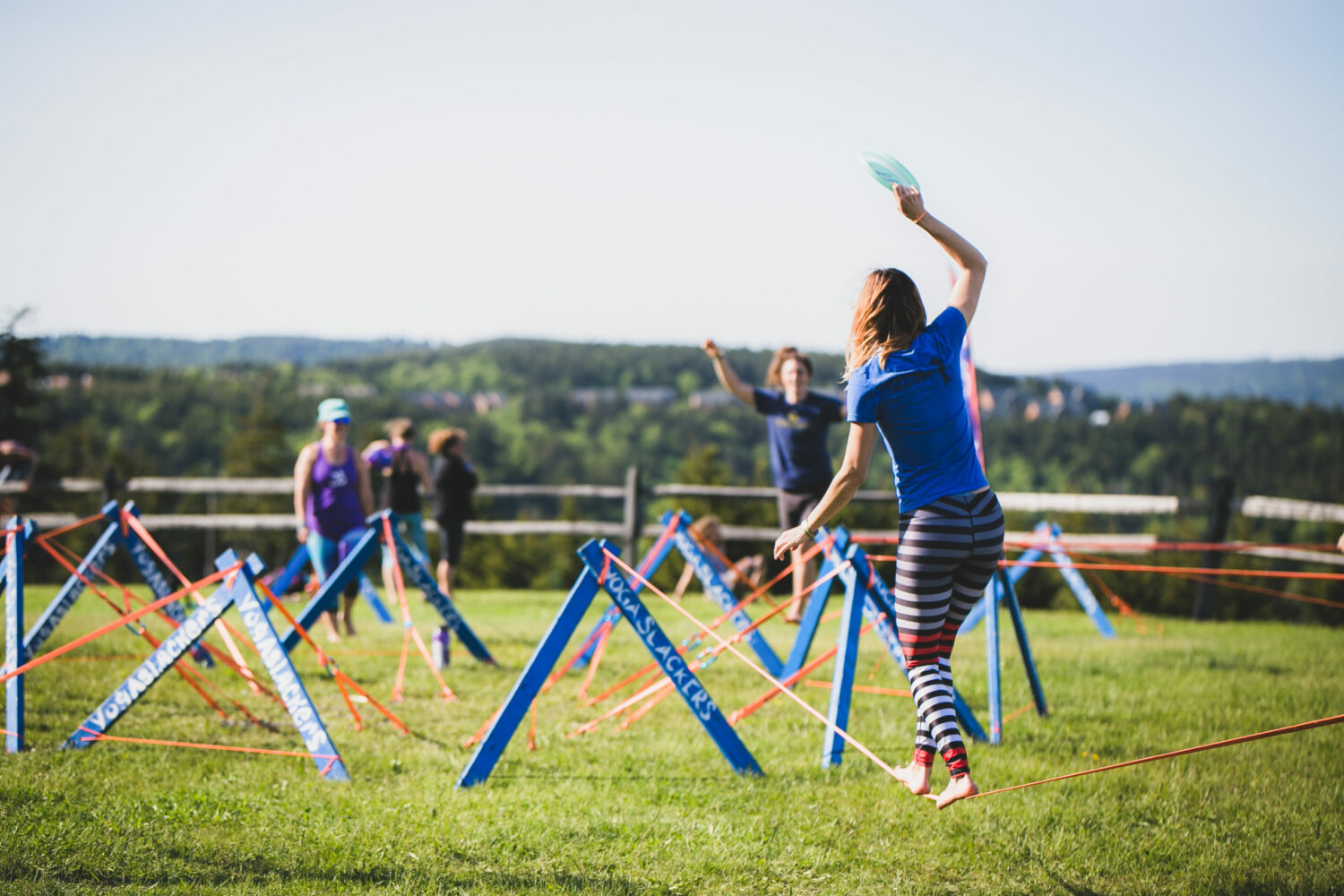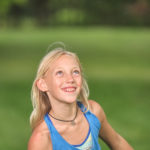 Bio
Adoss Evaline is an "any and all dogs" lover hailing from Austin, Texas. As the sole sister in a family with three brothers, she holds her own, swinging from trees, cliff jumping, sharp shooting, and generally tearing up the countryside, rough and tumble, bruised, dirty, and smiling. Adoss has many interests. Aside from slacklining, she enjoys acro yoga and climbing, climbing competetively for Team ATX. Daughter to a YogaSlacker mom, Adoss has grown up around slacklines, yoga, adventure, and physical conditioning. In 2013 she traveled to Bend, OR and participated in the All Girls Slackline Festival and had the experience of walking her first highline. She was immediately taken in by a supportive community of strong female role models and has been on the path to becoming one herself ever since. As such, no one at all was surprised when she made it known, at the tender age of nine, that she wished to apply for teacher training and become the youngest YogaSlackers teacher ever- a goal which she completed in May 2015. Adoss brings a fierce yet gentle spirit to her teaching practice and loves to share her knowledge of skills. Best of all, she's a full-time child so she is always ready for play! Adoss is available to teach workshops and festivals, groups, and individuals. She enjoys working with people of all ages and skill levels. Warning: her smile is absolutely infectious!
Social Media Sites
Instagram: @senditsister
Contact Info
[email protected]
512.773.6131
Latest Instagram Posts
Country of Origin
United States
Phone Number
512-773-6131
Sorry,
Adoss Littleton
has not made any blog posts yet.