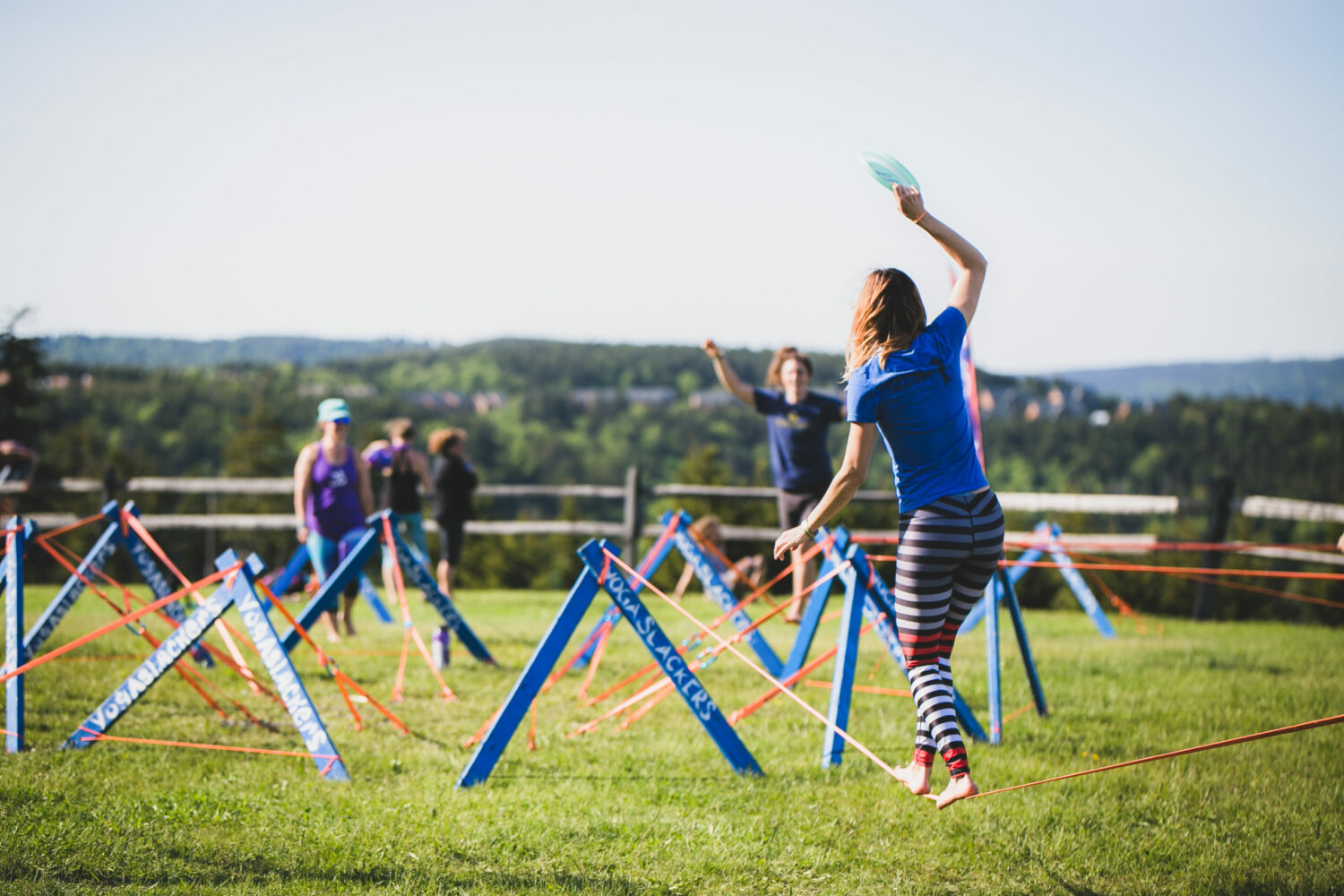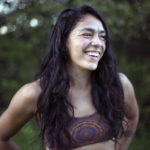 Bio
From an early age she understood life as a game, Gaby has been always active in some sport, among her different hobbies was swimming, tennis, athletics, cycling, climbing and many others; always with an active and energetic spirit.

It was until 2011 that in Mexico City, Gaby began practicing slackline, feeling captivated by the quality of this to bring her full attention in the present moment to by means of breathing and focus, achieving the goal of balancing and walking in a ribbon that rises in the air.
Through this path of equilibrium she learned the foundations and practice of Yoga and Acroyoga.
Fundamentals with which she found a deep connection by becoming aware that everything related to personal development and understanding comes from a balance between body, mind and spirit, which expands from within towards others and gives us a greater sense of community, it has a respect for all the different paths and brings us to the understanding that we all have the same spirit in common.
Her passion and quest for balance in life, have led her to find an alternative lifestyle that has allowed her to travel in the interior of Mexico and different countries, where she has participated in different Slackline, Yoga and Acroyoga events where she has developed as an acrobat and / or instructor but always as an avid apprentice.         She currently travels and devotes her time to spread the interest in the principles of Yoga applied to the techniques of Acroyoga and Slackline.
Gaby's goal is to continue learning about balance through the exploration of the interrelation between body mind and spirit in movement. Looking to improve herself and from there grow the spirit of community in society through playful moments that inspire people to live their lives freely and happily. 
Current Location
California
Email
gabyvargas2106@gmail.com
Custom Teacher Content
Edit Your Profile
To edit your profile look for the edit profile link above under your cover image. If the link is not visible make sure you are signed into your account.
Blogs/Events
Access the Wordpress Dashboard using the admin bar at the top of the page to write new blog posts (Post) and create new events (ME Calendar). You will be able to edit using Elementor which is a drag and drop layout editor that also allows the use of templates.
Media