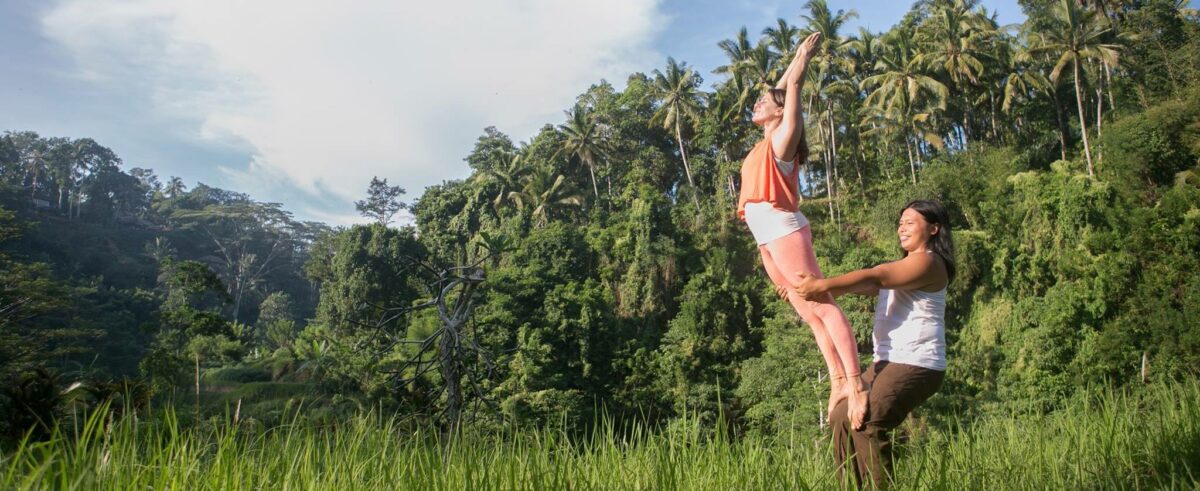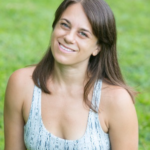 Bio
Imagine if you could do what you love, pushing your edges, no matter where you are in the world. Imagine the struggle of time constraints and the mental things that come up being that much simpler. Imagine life when yourself is not an obstacle but, a well of potential.
Slacklining was virtually unheard of in the Midwest in the early days of the YogaSlackers meaning they rarely, if ever, taught there.  Struggling through years of tears and frustration trying to figure it out on my own the YogaSlackers DVD
Slackasana:  The Art  of Slackline Yoga
 finally made it accessible since Yoga has been a lifelong practice. Choosing to create an
Illinois community
and up my skills, I joined the YogaSlackers family in 2011.   It was at the teacher training the love with the life changing practice of acroyoga began. Picture always having a partner, having more than enough time to advance and no distractions. Then reality hits, you return home. Suddenly you have no partner, no time, and the commitment is gone getting further and further behind (to many choices, to many fun things).    By blasting through these hurdles I discovered that AcroDreams are made of introspection, knowledge, and practice. Regardless of our individual differences and obstacles, there are ways to achieve goals.
Some of the things that make me happiest are:
Saying "can" instead of "can't" Wandering and connecting with nature Having a community that supports and safely challenges one another to DO things we're afraid of Opening up possibilities to evolve as a person
ABOUT
Growing up on Indian Reservations in the Southwest U.S., I studied Yoga under my gifted mother, and learned early how to cultivate strength and a refreshing perspective in any situation.  In 2014, my partner Francis and I sold everything, left our careers and packed our bags to travel and teach abroad. We've taught over 2,000 students Yoga, Partner Acrobatics and Slacklining worldwide. Carrying forth the blessings of some of my favorite teachers (who I will forever be grateful too) including: Jason and Chelsey Magness, Niko Douwes, Silvia Mordini, Steve & Talya Emmerman & Sarah Starnes. Known as "the most zen couple" among our students together we co-founded
morethandreaming.com
. Where we help yogis and acroyogis thrive in acro and in life, turning obstacles into inspiration. I've shared the stage with legendary instructors at Bangkok Acro Convention, Wanderlust, Bhaktifest, the Hanuman Festival, and many others. And am a contributor for Huffington Post, DoYouYoga and YogiTimes.com.
Join the More Than Dreaming acro community here
!            
Country of Origin
Afghanistan
Sorry,
Kendra Charts
has not made any blog posts yet.