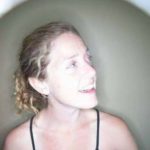 Bio
After a life full of high-impact sports and activities, Laura Fieberg was ready for yoga. She went to her first class in 2003, and felt so good after that she has been hooked ever since. She is now a certified yoga, AcroYoga and slackline yoga instructor, as well as a licensed massage thearpist. She and her husband, Chip teach regular weekly classes in her their home town of Bend, OR, and enjoy the wonderful and abundant balance community they get to be a part of living in Bend.
Country of Origin
Afghanistan
Email
laurafmassage@gmail.com
Sorry,
Laura Fieberg
has not made any blog posts yet.