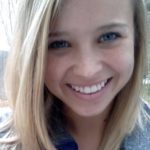 Bio
Laura is an energetic and fun loving YogaSlacker. After graduating from college and stumbling into AcroYoga in 2013, she immersed herself in both the Acro practice and community. She currently lives in Houston and became a certified YogaSlackers teacher in 2015. While Laura is a management consultant by day, she takes any chance she gets to be outside, play, and connect with people. She taught a weekly AcroYoga class in Arkansas over the last few years and helped instill proper technique, positivity, and safety in the Fayetteville community. When in Houston, she spends her weekends with her slacker communityand focuses on her "slackro" practice with Jeff Newton, another YogaSlackers teacher. Their "slackro" practice focuses on the dual balance aspects of acro and slacklining. Laura hopes to spread her passion for play, connection, and genuine fun through her practice and teaching.
Country of Origin
Afghanistan
Phone Number
281-731-1369
Email
laurafraser223@gmail.com
Sorry,
Laura Fraser
has not made any blog posts yet.