Here is an easy way to support us! YogaSlackers may earn a small commission from affiliate links in this article.
We, as you are probably doing too, are trying to eliminate single-use plastics from our life. To do so we, as you probably do too, travel with reusable cups, plates and utensils. And just like you, we too have been storing, transporting and making small spills by hauling around dirty dishes. That is, until we started traveling with a dish washing bag. It is an easy, accessible and reliable way to keep our dishes clean while traveling.
It doesn't matter if we are going on a short road trip or embarking on a long international journey there is one little bag that we always carry with us: our dish washing bag. We use it on airports, planes, while camping, hotels and even at friend's houses.
Our Dishwashing Bag Contents
Contains Three Essential Travel Iteams:
Hand Cleaning Gel
both from Sea to Summit available in a convenient 3.0 oz container and a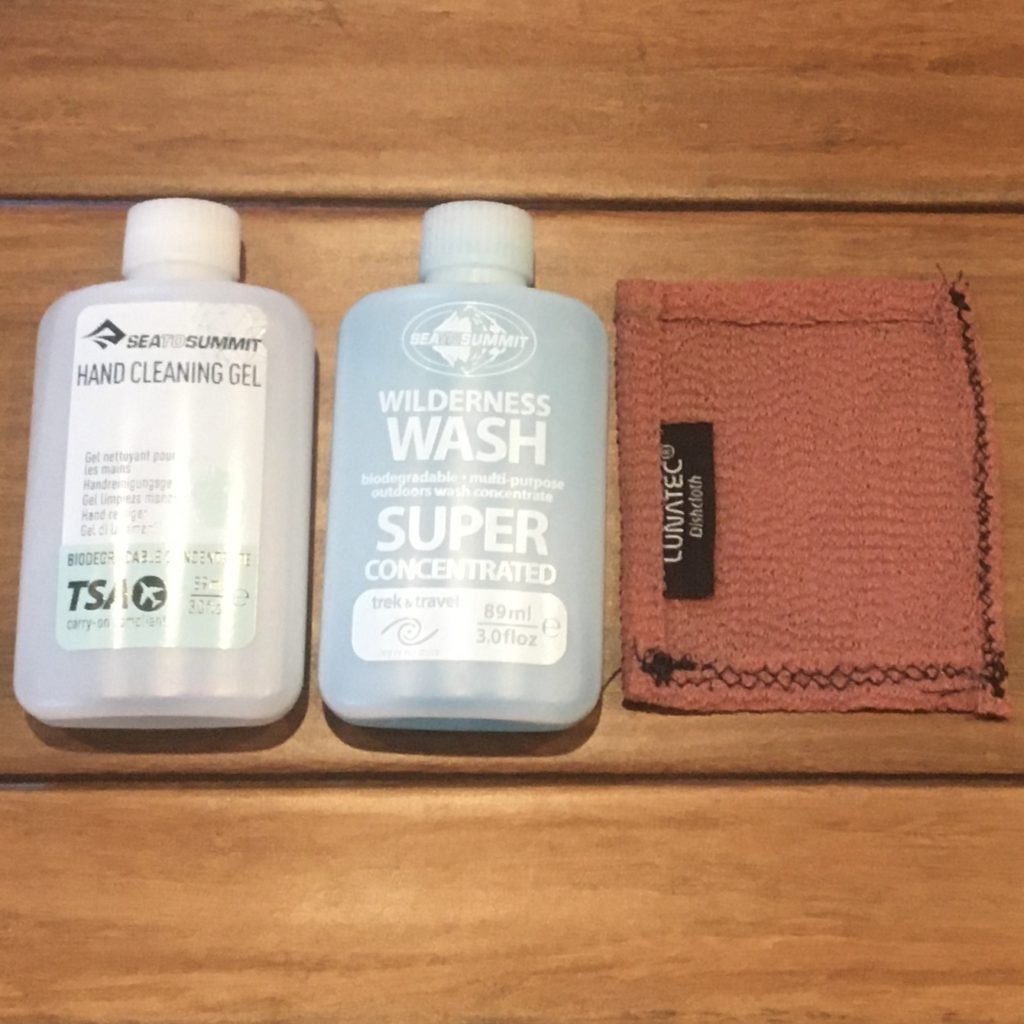 These three items allow us to easily and cleanly travel with reusable containers.
Cleaning our dirty coffee mugs, plates and silverware with hand soap from public restrooms worked until we found ourselves in places that only offered hand sanitizer or nothing at all. And lick cleaning… well… seems to be a thing of the past. With this bag we can properly clean our containers, and hands anywhere we are.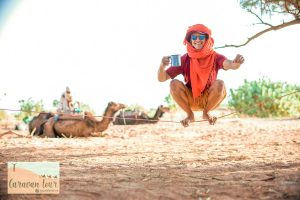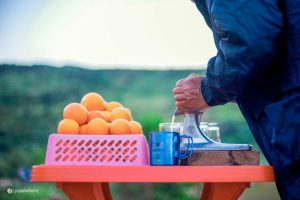 The Wilderness Wash can be used for anything from dishes to clothing to washing your body. Not a bad thing to have in your daily pack. Plus, the hand cleaning gel allowed us to freshen up anywhere we go. We started carrying this bag over 4 years ago. Now with Covid-19, we are actually using the hand cleaning gel. 😉 We prefer it over other brands because it leaves our hands feeling smooth and soft, without a sticky residue.
The reusable Lunatec Dishcloth is really effective at dealing with any sticky, clumpy or messy business and most importantly it is very easy to clean and dry. It is so effective that we cut our cloth into 4 pieces. It works so well that a small square is all we need. This way the dishcloth takes even less space, dries even faster and we have a small piece anywhere we need it.