Gear Junkie wrote an article detailing the modifications made to our van and a few of our stories from the road.
Head to their site to read the full article.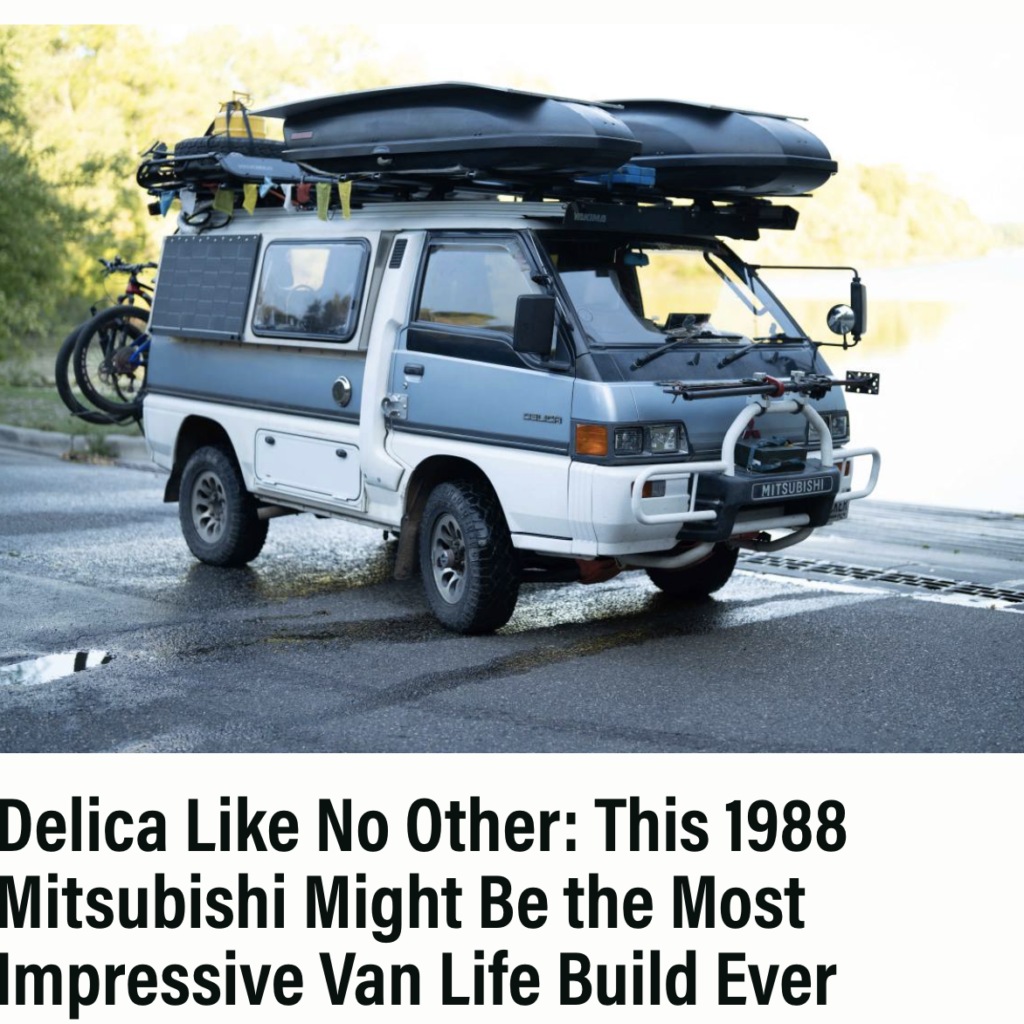 A rare 1988 Mitsubishi Delica has hundreds of custom features and modifications, almost too many to number (and maybe more than any other van of its kind in the world).
The steering wheel is on the right side. It removes at a click when the van stops, a custom feature added to thwart any attempt by a thief.
"People look inside and think, 'why is there no steering wheel?'" said Sam Salwei, owner of the uber-modified Mitsubishi Delica, aka the "SlackerVan."
The NRG Removable Steering Wheel has a quick-release function, allowing Raquel Hernández-Cruz (pictured) and Sam Salwei to create more inside space while camping (and also making the van nearly impossible to steal).
Salwei, 40, lives in the 1988 van with partner Raquel Hernández-Cruz, 41. Over the past 4 years, the pair has traversed the continent to teach, slackline, and explore as leaders of the YogaSlackers group.
They have mechanic friends around the country and a litany of gear companies involved in a mission to make the van perfect for travel and life on the open road.
The couple is constantly tweaking, adding, and modifying the Japanese-made van. It is to a point where Salwei believes his Delica may be the "most modified" on the entire planet.