Our SlackerVan has been with us for over 4 years. It has taken tons of human hours, ingenuity, boldness, stubbornness, blood, sweat and tears to get it to be what it is today.

We have been honored by @expeditionportal with a featured article detailing our build and life on the road.

"@slackervan 's Mitsubishi Delica L300 4×4 is hands down the most impressive compact overland vehicle I've ever had the pleasure of featuring on Expedition Portal" said author Jack Mac

Check the full article images, details of the build and life on a tiny van.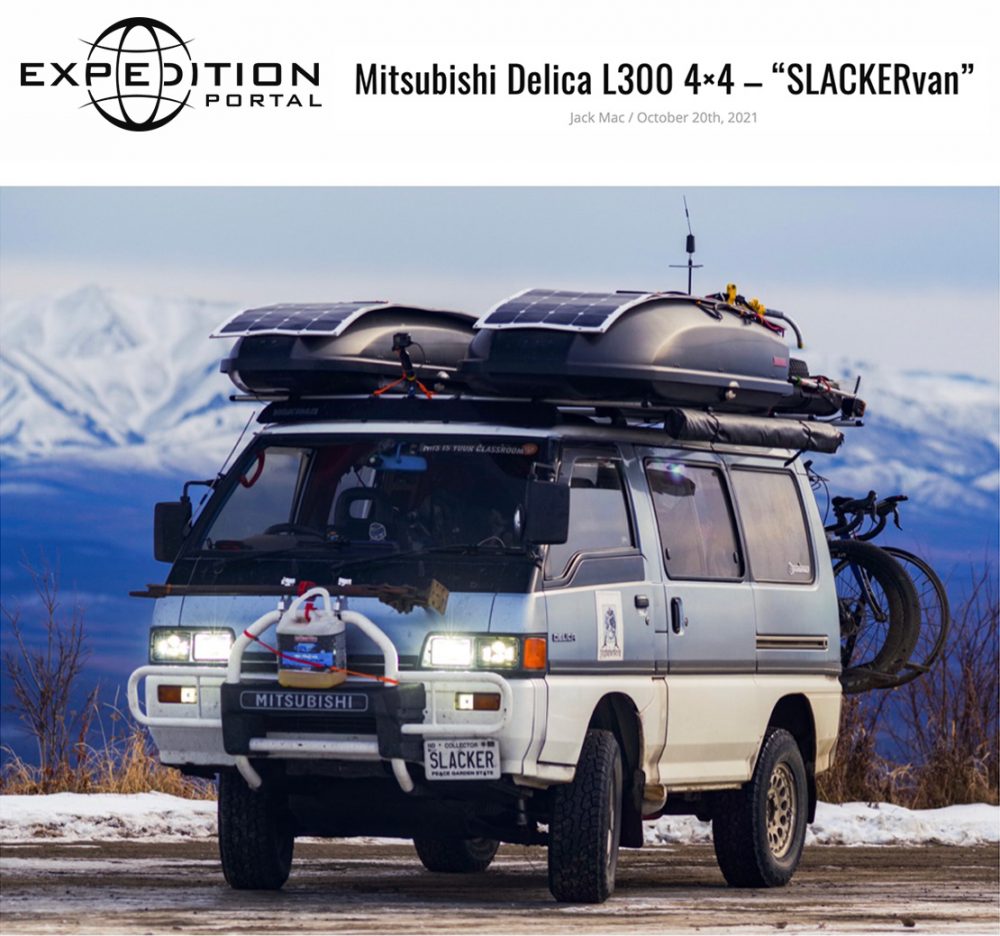 The Mitsubishi L300 4×4 has a cult-like following in the world of overlanding, and for good reason. This "small but mighty" vehicle is built on a modified Pajero chassis and thus benefits from the go-anywhere performance of a proper 4WD, whilst offering the space and functionality of a short wheelbase van. I love compact overland vehicles, and I'm forever impressed by the ingenious ways owners maximise the interior space. Furthermore, they're generally cheaper to run, easier to ship, nicer to drive, better on technical trails, convenient to park, and won't limit access to locations. Match these benefits with the reliability synonymous with 1990s Japanese vehicles, and you've got a seriously capable overland rig. How do I know? Well, I bought one. In fact, it was a substitute for my Vanagon Syncro during its engine rebuild, but after six months of ownership, I seriously considered making the swap. Hence, I have a real soft spot for the L300, and I wasn't going to miss the opportunity to feature one of the very best overland examples in existence.