Description
A cultural cycling trip along the Wild Atlantic Way
April 22 - 28, 2023
Ireland
Join us in Ireland
Limited to 10 participants.
Have you even wonder what YogaSlackers Sam and Raquel do on their vacations? This is it! Join them in this year's Ireland Cycling Adventure. During this event you and them will be guided in a 7 day cycling tour with Ireland's finest adventure guide: Rachel Nolan: Rachel's Irish Adventures. 
Rachel is an Irish travel designer and local guide with a passion for the great outdoors, fine tastes and enjoying life. Her  Ireland tours reflect on her love for traveling, exploring countries, and experiencing the lively traditions of a foreign culture. She specialize in private & small group tours of Ireland  'off the beaten path' with the guarantee of an immersive and personal Irish experience.
This trip is limited to 10 participants. You should expect to about 55 to 100 km of cycling per day with several stops to site see, catch the view and explore our surroundings. Rachel has planned our stops, housing and meals. She promises we will not want to leave Ireland at the end of our 7 days together.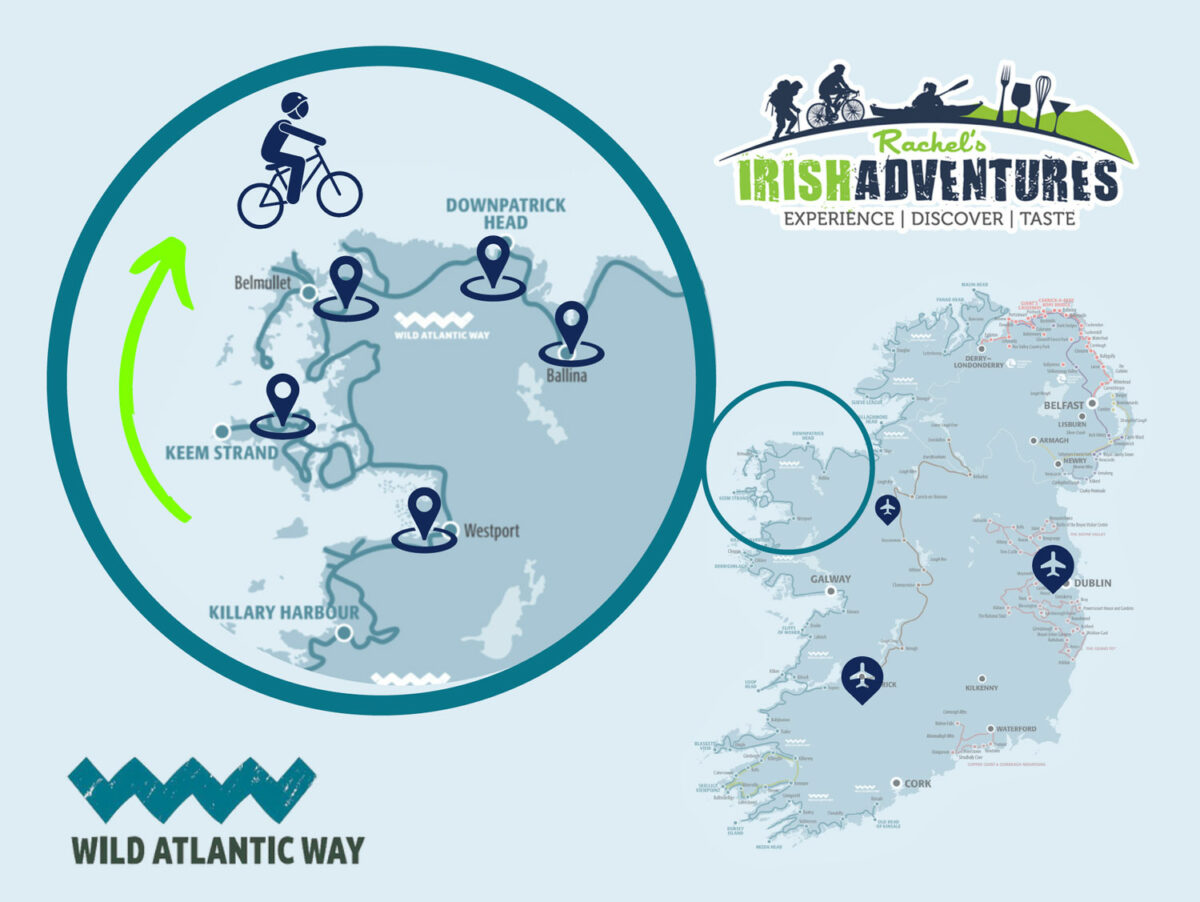 Pricing
€1755 Until Oct 1st, 2022 (€2000 after)
* Single rooms can be arrange at an additional charge.
** Electric bikes can be arranged for those wanting an even more leisure ride. 
Getting There
Trip starts in Westport, Co. Mayo
Westport was repeatedly voted 'Ireland's friendliest town' and 'best place to live'. It's the perfect place to browse the shops for local crafts, visit the pub and soak up the lively atmosphere.
There are frequent busses and trains from Dublin. We can also arrange a private transfer for you at an additional charge. 
We recommend you arrive at least a day earlier. This will allow you to decompress from your flight, explore town on your own and start the tour refreshed.
Questions
YogaSlackers@gmail.com
Payments
Secure Early Bird Pricing by: