Description
Waterline Adventure
(Aka Slackline Intensive)
December 22 - 29, 2022
Koh Lanta, Thailand
NOTE: This event sells out every year. In an effort to provide participants with more time on the lines we have limited this event to 8 participants. We encourage you to separate your spot as soon as possible and start slackling!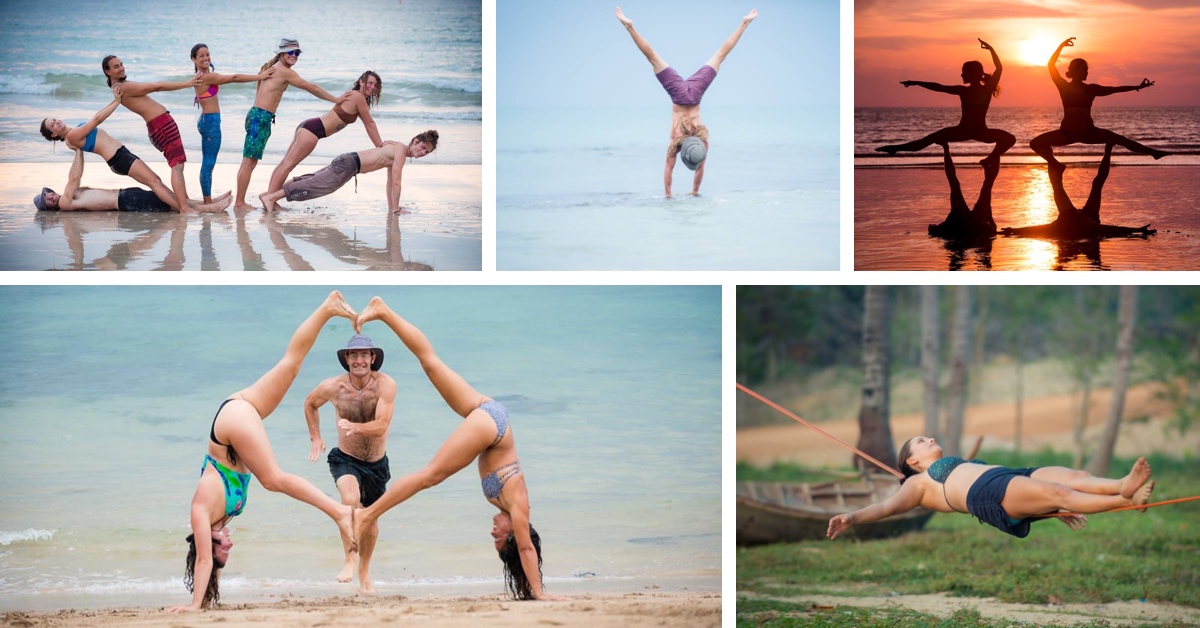 Join Sam and Raquel in this year's Thailand Adventure!
We have been visiting the Island and training together since the informal creation of this event in 2014. Since then, Koh Lanta as become our place of gathering and celebration at the end of the year. During this time we test, train and explore our practice while exploring the beautiful ocean waters of Koh Lanta, Thailand.
This year, we are reducing the size of the group to 8 people. You should expect to train your slacklining for a full week and to test your skills at beautiful waterlines during four different occasions.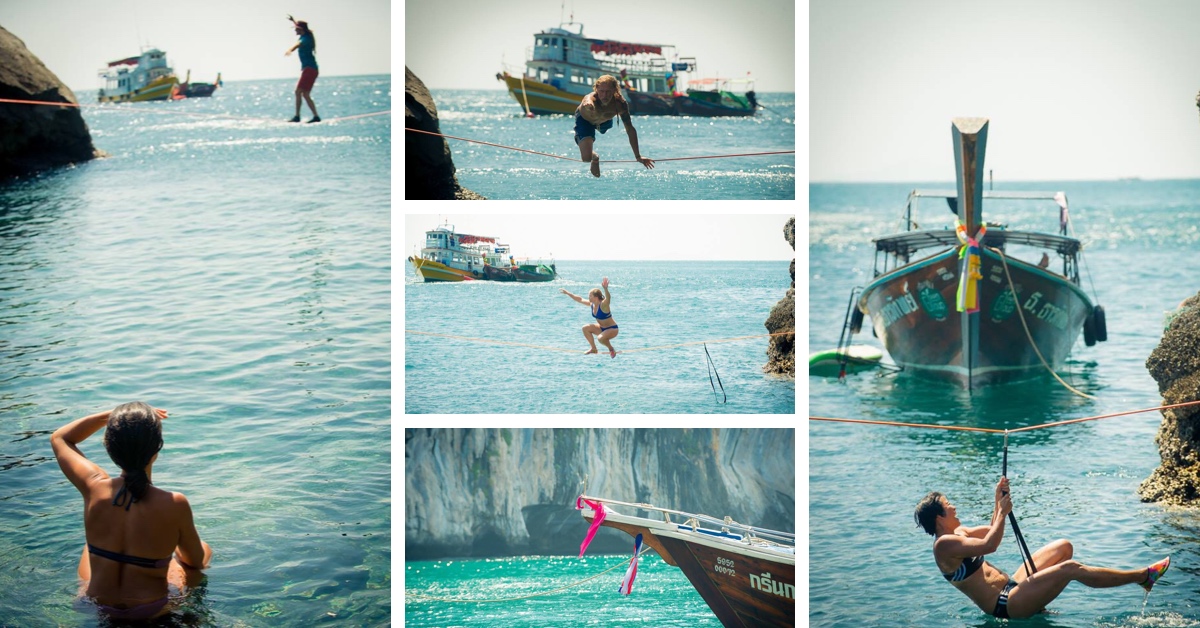 Pricing
ALL INCLUSIVE: $2000
*Transport from Phuket can be arrange at an additional cost.
** 4,800B/person value. May require an additional payment if prices for this service increase.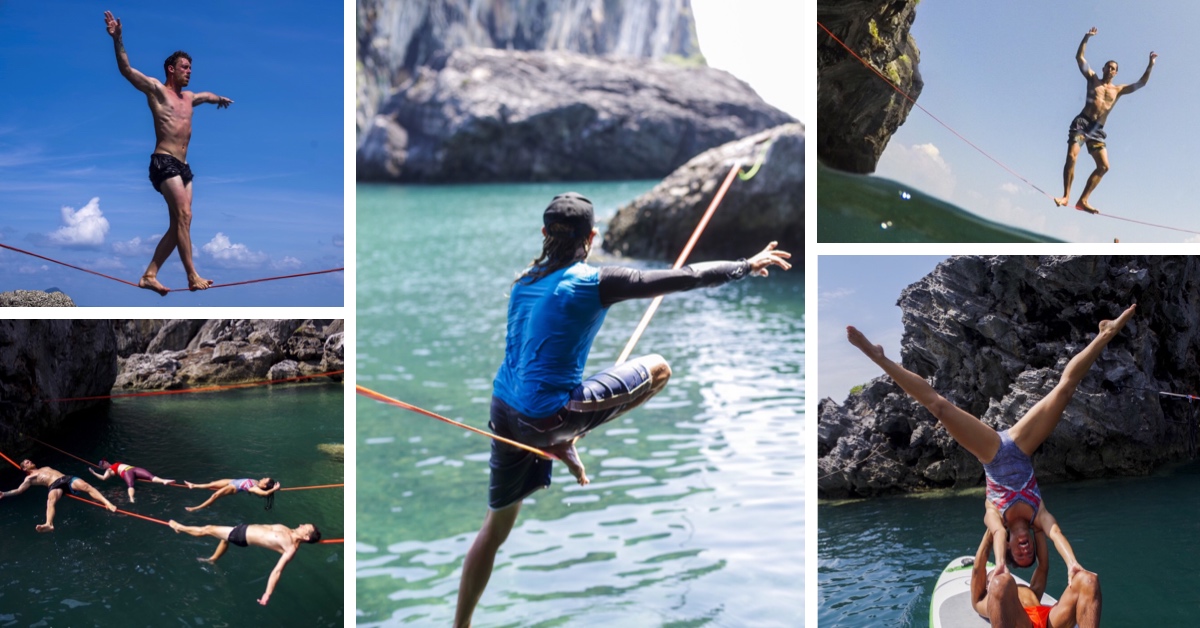 Schedule
The daily schedule for this event while be highly variable. Weather will be a the dictating factor on what activities will be possible. The following is a sample schedule if the weather is absolutely perfect. 
Dec 22
10:00 am to 6:00 pm  Pick from Krabi Airport
2:00 pm to 10:00 pm Arrival at Oasis Yoga Bungalows and 1st Covid Test
5:00 pm Sunset Slackline Session
Dec 23, 25 & 27
5:00 - 6:30 am Yoga Practice
7:00 am to 9:00 am  Breakfast
12:00 pm to 2:00 pm Lunch
5:00 pm Sunset Slackline Session
Dec 24, 26, & 28
5:30 - 7:00 am Yoga Practice
7:00 am to 8:00 am  Breakfast
8:30 am Departure to Waterline*
6:00 pm Return from Waterline Session*

*Actual departure and return times for waterline days will be dictated by the weather and the tide. Plan to be outside all day long! Lunch will be provided for you on the boat. 
Dec 29
5:30 - 7:00 am Yoga Practice
7:00 am to 10:00 am  Breakfast
10:00 am Check-Out 
11:00 am - onwards Transfer to Krabi Airport
Questions
YogaSlackers@gmail.com
Need Help Improving Your Practice?
Contact Sam and Raquel
Join one of Sam and Raquel's online training programs. They can design a slackline yoga program to get you ready to climb a slackline, walk the full length of an eLine Slackline and learn different poses to do once you are there. 
Questions
YogaSlackers@gmail.com
Oasis Yoga Bungalows is a boutique hotel with holistic health in mind, designed to make it simple and easy for guests to enjoy the process of caring for their health while on a relaxing holiday. It's healthy food that actually tastes good and highly professional yoga classes that are actually fun. Oasis Yoga Bungalows are Eco-Conscience and take great care to keep Koh Lanta – a stunning island south of Krabi – clean and sustainable. They compost, re-use, re-purpose, or recycle 100% of waste so rest assured your only 'footprints' are left in the sand. Their vibes are casual and friendly so it's an incredibly easy going place to make yourself at home right away. Whether you're new to healthy living or a seasoned sage, Oasis Yoga welcomes you as you are!
We have separated 6 rooms at based on double occupancy.
Private rooms can be requested at an additional charge.