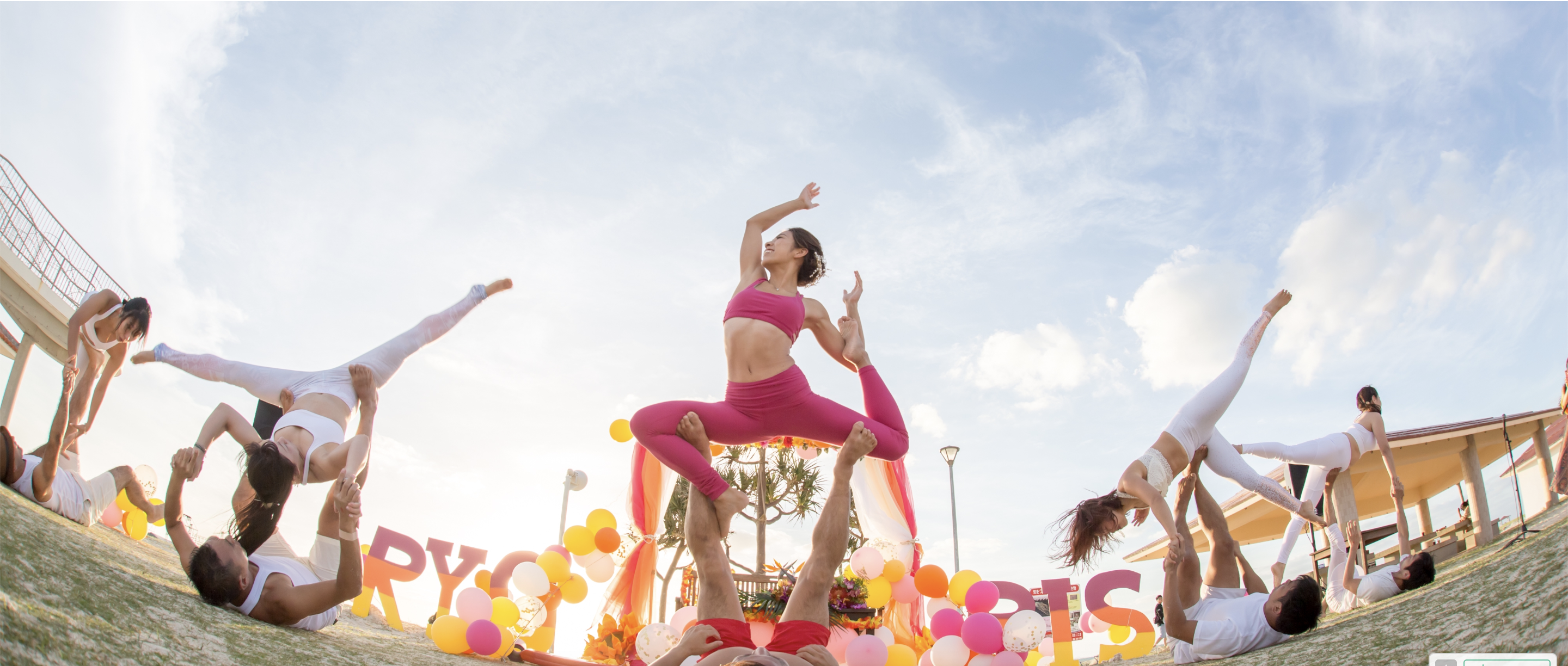 Acro Yoga Japan Festival
The annual celebration of all things acro-yogic! This year, Sam & Raquel from YogaSlackers will be in Japan as guest teachers! Beginner, intermediate, and advanced classes will be held at the same time at the festival site, and classes can be moved freely, so everyone from beginners to experienced yogis can enjoy this event!
There will also be booths selling delicious food and yoga wear, so come enjoy moving, eating, making friends, and having fun!
There will also be a performance party on Saturday night. (We are also looking for performers! ) Also, on Monday, there will be a special workshop by Sam & Raquel of YogaSlackers, guest teachers who will be coming from overseas for this festival! They will teach you an interesting washing machine that combines slackline and yoga in a unique fusion of movements. They also have great handstands, so this is your chance to learn all sorts of techniques!