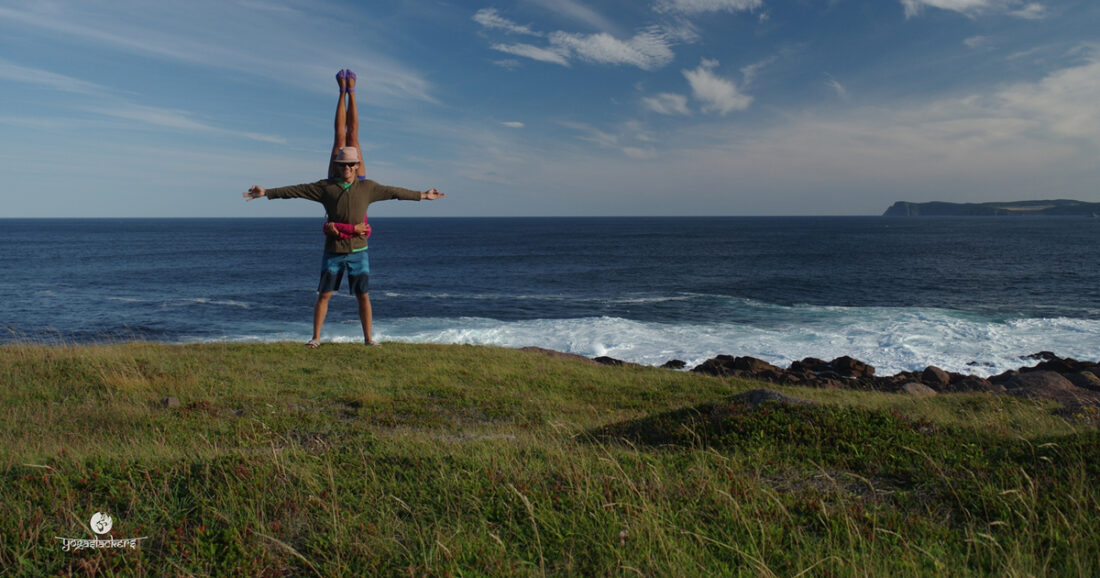 2024 YogaSlackers Teacher Training
Full Training: Dec 1 - 18, 2024
Module One: Dec 1 - 8, 2024
We invite you to participate in the next YogaSlackers teacher training program!
Over the course of 18 days, we will provide you with the foundation and tools to become a skilled and effective partner acrobatics and slackline teacher. While we understand that teaching is a lifelong journey and there is always more to learn, we are committed to setting you on the right path and supporting you along the way.
With over 15 years of experience teaching and having taught over 30,000 people how to slackline, we offer a comprehensive training program that covers a range of disciplines including yoga, slacklining, acroyoga, slackro, handstands, and conditioning practices. You will have the opportunity to explore each of these areas in-depth, deepen your understanding of the practice, and develop the necessary skills to teach them to others.
The primary goal of our training program is to teach you how to create lesson plans, develop progressions, find your teaching voice, and improve your coaching skills. While there will be time dedicated to improving your personal practice, our focus is on ensuring that you leave the training ready to teach others and yourself. Additionally, the skills you will acquire during this program will be easily transferable to other movement-based programs.
Join us and start your journey towards becoming a great yoga teacher!
$3500 per person
$3000 for those participating with their acro partner
$500 discount to BIPOC students
$500 discount to certified teachers (over 100 hrs teacher certification in any movement art)
This year's training will focus on learning how to teach partner acrobatics, acroyoga and slackro. Therefore we have relaxed the slacklining pre-reqs. That said, the training will still include 1.5 hrs of slackline practice per day.
At the time of application if you are still struggling with anything, let us know. We can refer you to a YogaSlackers teacher to get you ready. We also have online training programs available for all the disciplines.
10x push ups
5x Tripod Heandstand Circles
Cartwheels in both directions
5x Single Leg Presses (both sides)
If you need help with your inversion practice, join the 12 days of handstand Facebook Group. We send a free training program for the 1st to the 12th of each month. Or join our 12 Days of Handstands Newsletter to get the training sent straight into your inbox.
30 sec – 1 min headstand
5+ sec Forearm balance
30 sec – 1 min Headstand on the Wall or 15+ sec Freestanding (unspotted)
Check this video to review the slackline yoga fundamentals. Attempt to hold each posture for 15 seconds.
AcroYoga & Partner ACrobatics
Bonus (Recommended But Not Required)
Crock on Feet
Hand to Hand
Safety, Consent & Inclusion
Aiming For Allyship Course or equivalent
CPR/First Aid or Wilderness First Response
Experience with Non-Violent Communication
Some teaching experience
Along with a full application form (Click Here) you will have to send links to your statement of interest as well as a few pictures and videos. We suggest you start gathering those, add them to a google folder.
In 500 words or less, please tell us why you want to be a YogaSlackers Teacher, and what you would like to do after the training in terms of teaching, practice, creating community, etc. Also include what you hope to gain from the training, other than the "blessing" to teach using the YogaSlackers name.
Headshot
Favorite Slackline Yoga pose
Favorite Acro or Slackro pose (base or fly)
Provide YouTube or Google Drive Links to three different videos:
Slackline Pre-Reqs
Acro Pre-Reqs
Solo Pre-Reqs
Frequently Asked Questions