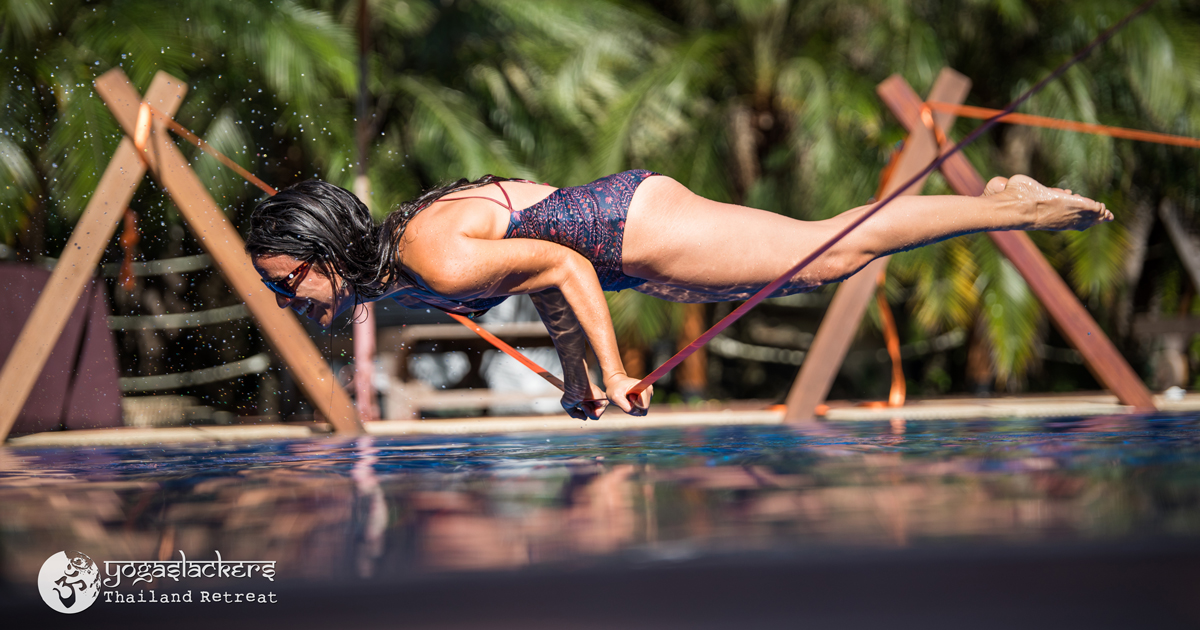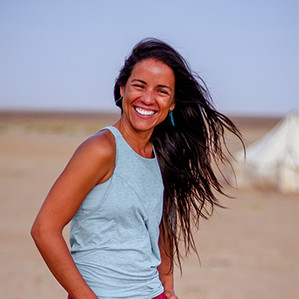 Bio
Raquel's adventures began many years ago. During her first year in college she started practicing pranic healing meditations. Pain in her neck, back, and shoulders sent her to her first yoga class. Later on, she utilized a combination of asana and meditation to stay focused, healthy, and active while working on her masters degree in marine biology. Only three short days after defending her thesis she boarded a plane to India where she received her first of many yoga certifications. But her intention wasn't to become a teacher, her intention was to dive into the yoga practice….. even more. Never knowing how to keep a good thing only for herself, Raquel soon started offering yoga classes while consecutively working on a PhD degree in chemical oceanography.  She began to notice the impact that just one hour of class twice a week had on her students: physically, mentally, emotionally. That's when Raquel decided that she would benefit the world more by being a full time yoga teacher than a marine biologist! (Yay, for us!) She has since quit her studies, her research, and her job and decided to travel the world meeting amazing humans and teaching the art of balancing. As Raquel has continued to travel and avidly pursue her passions, she's completed even more training and certifications, including several
pranic healing
certifications,
Akhanda yoga
500 hrs teacher training, Ashtanga yoga teacher training, Reiki master, y
oga for children
, and prenatal yoga. She became a doula (because why not?!), an
AcroYoga
teacher and completed slackline yoga training with
YogaSlackers
.  These days, you can find Raquel (somewhere in the world) balancing the 'real work tasks' of managing YogaSlackers, playing, and sharing her passions with others by leading workshops, retreats, festival classes, and teacher trainings. Her classes are highly influenced by her travels, and her honest desire to connect with people through
compassionate communication
and
inclusion
.  She still employs her scientific background to solve complex problems, making no hurdle too large for her to cross.  Raquel will patiently and enthusiastically guide you to the edge of your perceived limits… and beyond! She can't help but create an encouraging environment where learning and growing result through playful discovery. So what are you waiting for?! Let's play!  Join her free monthly handstand training program
YogaSlackers 12 Days of Handstands
Country of Origin
Puerto Rico
Current Location
Full Time Nomad
Phone Number
787-704-9613
Email
poweredbyyoga@gmail.com
Education
2006 MS Marine Biology, NSU Oceanographic Center, Dania Beach, FL
2003 BS Coastal Marine Biology, University of Puerto Rico in Humacao, Puerto Rico
Yoga Education
2009 Ashtanga Yoga Teacher 200 hrs, Ashtanga Yoga Puerto Rico, Puerto Rico
2008 Akhanda Yoga Teacher Training, 500 hrs, Akhanda Yoga Institute, Anand Prakash Yoga Ashram in Rishikesh, India
Movement Arts
2012 Slackline Yoga Teacher Training, YogaSlackers, Virginia, USA
2012 AcroYoga Teacher Training, AcroYoga International, Guadalajara, México
Inclusion, Communication & Consent Training
2021 Peer Space Holder Training, Justice Movement, Online
2020 Aiming For Allyship, Justice Movement, Online
Safety & First Aid Training
Wilderness First Responder (Exp 2020)
Custom Teacher Content
Edit Your Profile
To edit your profile look for the edit profile link above under your cover image. If the link is not visible make sure you are signed into your account.
Blogs/Events
Access the Wordpress Dashboard using the admin bar at the top of the page to write new blog posts (Post) and create new events (ME Calendar). You will be able to edit using Elementor which is a drag and drop layout editor that also allows the use of templates.
Media